For our second day in Bozeman, we visited the skatepark, got a lot of work done, along with some client phone calls at Treeline Coffee, the Emerson Center for Arts and Culture, had a picnic in Cooper Park, and drove up to Hyalite Resevoir. Treeline Coffee is really nice, the Emerson Center was also super cool, and we were aloud to just wander around the place, poking our heads into studios and galleries. Cooper Park looked like a really great place for a picnic, but it appears to really be an unofficial dog park. It was really hard to do anything there as dogs constantly took our Frisbee and baseball. One dog kept climbing onto our picnic table attempting to eat our lunch. At first it was kind of funny, but then it was just annoying. The dogs owner sat and halfheartedly scolded her dog from a distance. I finally had to go ask her to please come get her dog. It wasn't a great experience.
We checked out the town a bit, and later made our way up the Hyalite Reservoir. Several people were fishing, and the fish were everywhere. If you walked along the shore they would quickly swim away in a flurry of ripples and splashes.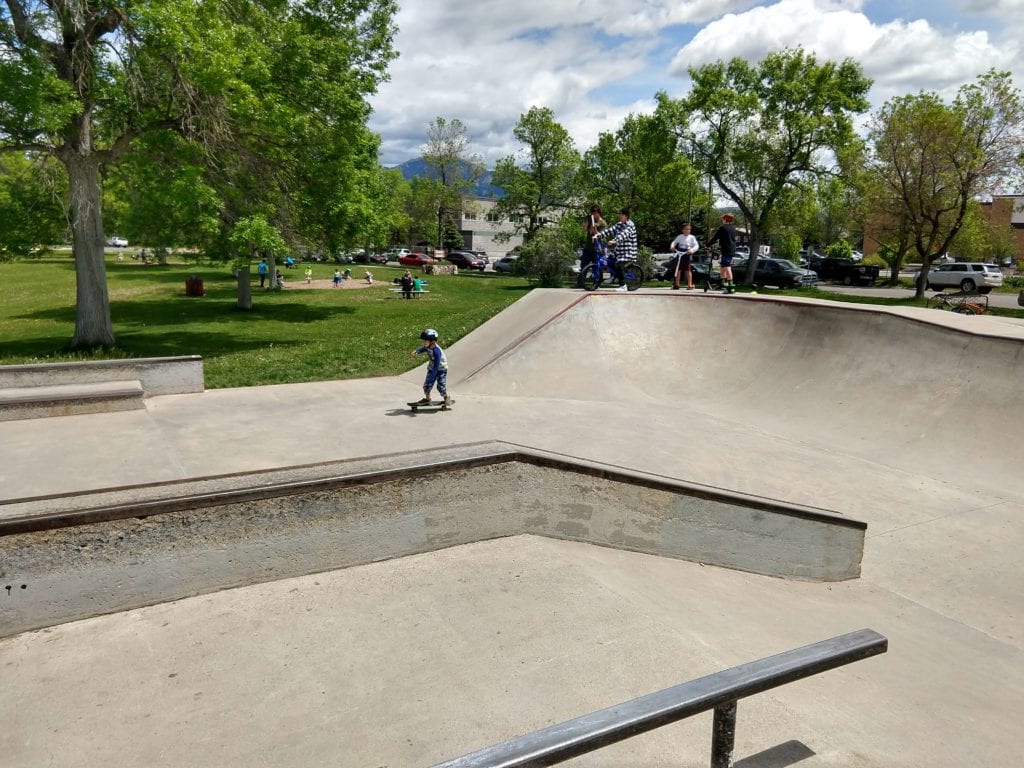 Distance: 50 miles
Time: 1.5 hours
Vanlifereality: Maybe ask the locals about a good park for a picnic so you don't have to defend your food and belongings from dogs.