Sadly, our time with the van has come to an end. It's the end of a very enjoyable period in our lives, but we're moving on.
If you're interested in the van, get in touch. You can call: 248.935.4695 or email: [email protected]
We're asking $45,000. The van is in great shape with approximately 83,800 miles.
After four months on the road, living out of our converted Ram Promaster campervan, along with a couple years of camping on and off, it is now for sale. While it's been great, and we love it, we realize it's time to end our time on the road. Our son, in particular, is ready to get back to regular living. Sometime down the road, we may do it again, but the van is not likely to get enough use to warrant keeping it.
The van is a 2017 Ram Promaster, with a pop top and interior conversion from Colorado CamperVan. The van drives and sleeps four, which is fairly rare. If conversion vans that sat and slept four were more commonly available, we would have bought someone else's conversion instead of doing our own.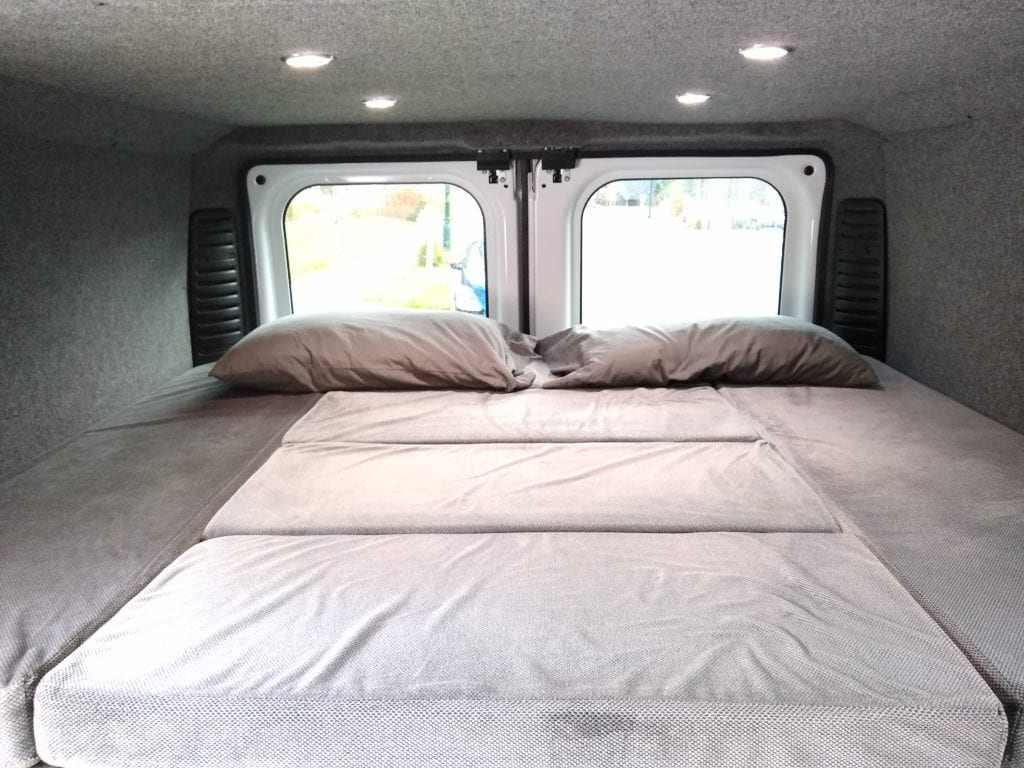 The motorized pop top is a three season top, with insulation, though this year, we've slept in the van multiple times with temperatures in the teens and been fine.