I could go back a long way, as I'm sure everything we've done has led to where we are today. However, I think starting in 2008, at the start of the recession, makes sense. At that time we live in Michigan, near Detroit.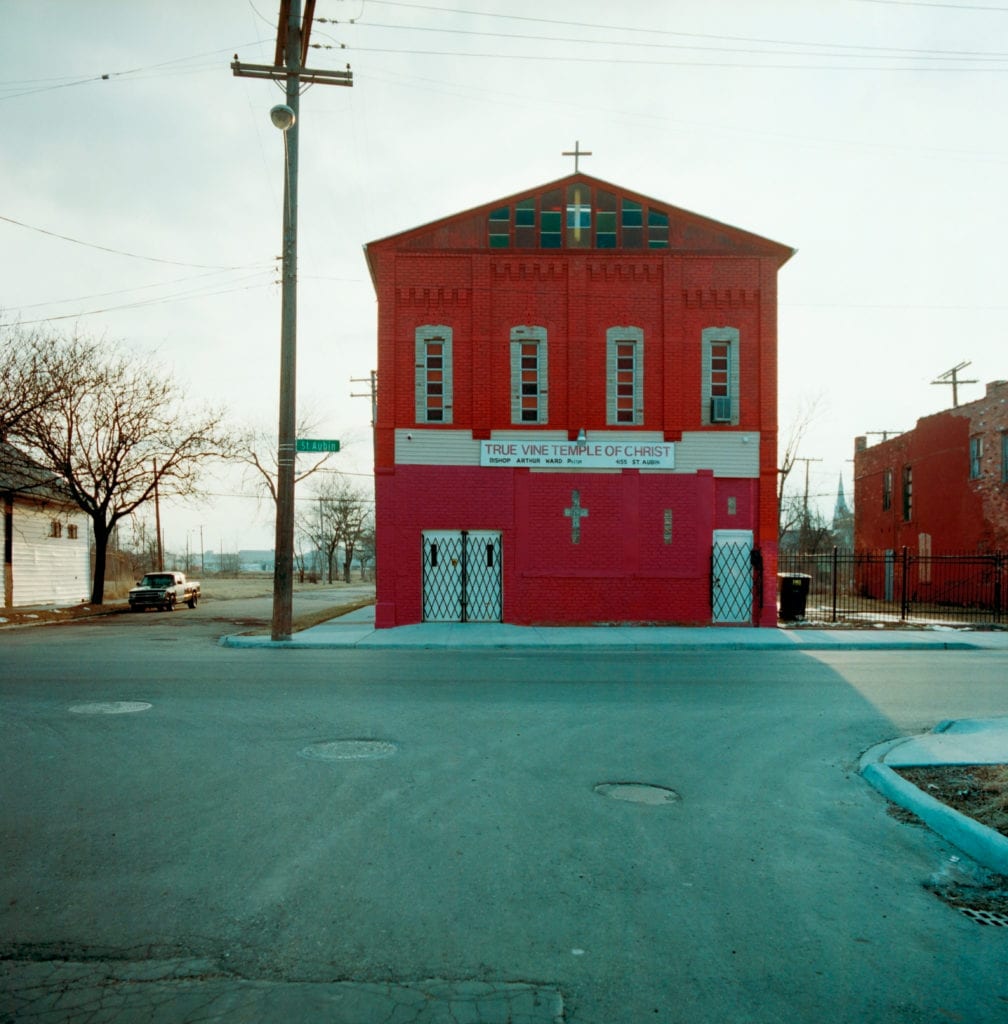 I was a photographer specializing in architectural and interior photography, while my wife, Shelby, worked in marketing for a textile manufacturer. Just before the big recession Shelby was ready for a change, and considering our mortgage was $556 per month, I suggested she quit. So she did. Shortly after quitting the economy crashed, and my upcoming architectural and interior photography shoots were postponed or cancelled. Shelby received a job offer at a design firm in the D.C. area, so we moved to Maryland in January of 2008.
The job ended up not working out as hoped. The hours were long, the stress was high. D.C. has awful weather and worse traffic. Shelby stuck it out at the job, and I started contracting for the USDA, a local startup publication, and did some photography.
That May, I was recruited by a startup in Denver as senior UI Engineer. I had never worked full-time in software, but the offer was good. Also we loved mountain biking, hiking, skiing, and snowboarding, and had traveled several times to Colorado on vacation. It was hard to say no to a job in Denver, paying good money, and benefits.
We arrived in Denver in July of 2008, right in the midst of record setting summer of the most 90 degree or higher days. This was also right before the Democratic National Convention. Denver was becoming a new center of tech startups and the new place "young people go to retire".
Initially, after living in Metro Detroit, and the D.C. area, Denver felt small. When the wind blew from the north, it smelled like cow manure and/or dog food (a Purina factory is on the northeast side of town), and downtown seemed like a sea of surface parking lots. The city quickly grew on us however (it also quickly grew). Soon, we couldn't imagine leaving. It was, we decided, the best place we had lived yet. We had both lived in Michigan, Maryland, and Oregon. I had also lived in Colorado once before , as well as Wisconsin. Shelby had also lived in the Bay Area, long before the tech industry turned it into what it is today. Denver was tops as far as we were concerned. We knew it wasn't perfect, but it was pretty darn good.
In Denver, we made great friends, hiked, biked, skied, had a kid, bought a house, and generally made a life for ourselves. We lived in a great neighborhood with good schools, good neighbors, Denver's largest city park, called City Park, the Bluebird Theater, coffee shops, bars, restaurants, and eventually a grocery store and recreation center.
For several years things were great. We could drive to Front Range trails for hiking, trail running, mountain biking, or snowshoeing. We could be in Breckenridge in less than two hours, and Keystone or A-Basin in just over an hour. We walked or biked to stores, shops, schools, doctors, friends, the Five Points Jazz Festival, City Park Jazz, The Big Wonderful, the Tour de Fat, and so much more. We cheered on the runners for the Colfax Marathon, the Rock 'n' Roll Marathon, attended concerts at City Park, walked to the zoo, the Museum of Nature and Science, and the Denver Botanic Gardens. We lived in a loft in the Golden Triangle, then a high rise with views of Mount Evans out every window, and finally a townhouse in the best neighborhood in Denver. Just writing about it makes me wonder if we were crazy to leave.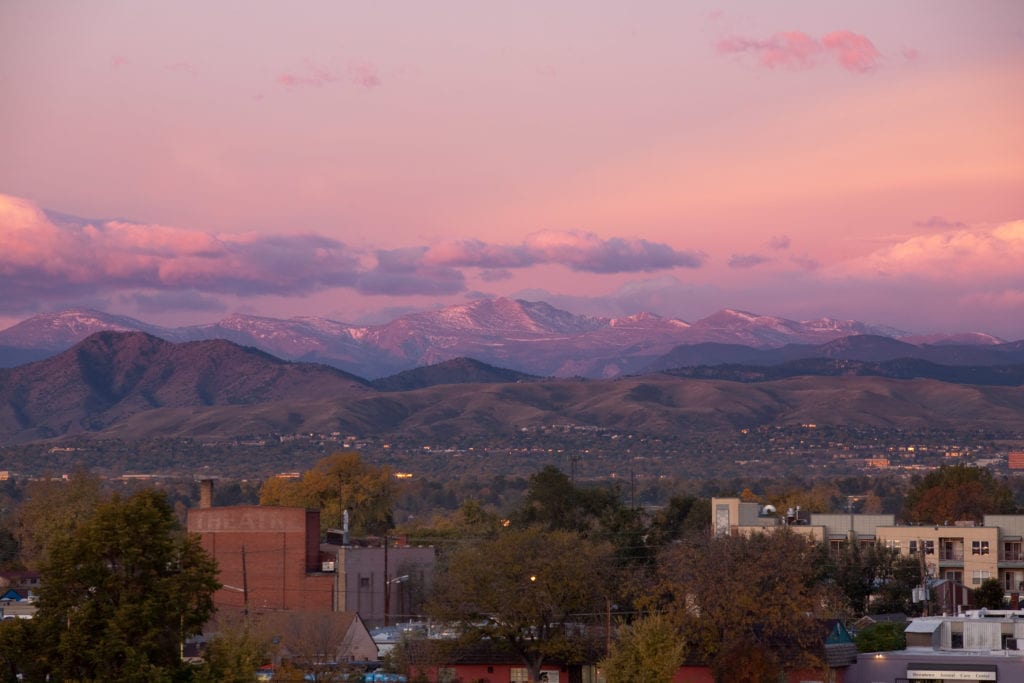 It's a great city, and I miss friends, the conveniences, the music scene, and the sunshine. However, I don't miss the traffic, the noise, the traffic, oh and did I mention the traffic? In the seven years we owned our house, it doubled in value. When initially buying the house our hope had been to eventually sell it or rent it, and buy another house with such luxuries as a garage and a yard, hopefully in the neighborhood. With the insane increase in prices it became impossible. The only house we could afford in the neighborhood was our own.
Eventually, getting to and from the mountains became so stressful and time consuming, we stopped going as often. We tried several strategies for dealing with ski traffic: leave really early to get there, and really early to get home; leave late to get there and late to come home; go up mid-day, spend the night and come home first thing in the morning; go up on weekdays. The time required to leave got earlier each year. Last year, everyone said 5:30am was the latest you could leave to avoid traffic. Seven years earlier, you could leave anytime before 7am.
We also stopped skiing at Vail and Breckenridge. This was partially due to costs, but mostly to due with traffic and lift lines. Forget powder days. Unless it was a weekday, powder lasted about 15 minutes. We eventually switched to Keystone and A-Basin, which were conveniently on one season pass. As Keystone and A-Basin got more popular, the lift lines grew, and the parking would sometimes fill to capacity, meaning some, would be skiers, were out of luck for the day. Last year we switched to Loveland Ski Area, and loved it. There was never a lift line, but you still had the same I-70 traffic, albeit for a shorter distance.

Once, last winter, we left at 6:00am, and by 9am were still short of Golden, Colorado, for an average speed of approximately 10mph. We eventually ended up back in Denver, never getting to ski. Another time we gave up before getting out of Denver. Fortunately we checked traffic on the way, and gave up early. In another attempt we spent more than fours hours in the car, and eventually had to drive across the median just to go home. That was a weekday, and we'd taken the day off. We spent almost five hours total in the car, with a five year old in back losing his mind, and crying for hours. Friends of ours had a 9 hour drive home from Keystone one Sunday night. Nine hours to go 75 miles. It's not that uncommon.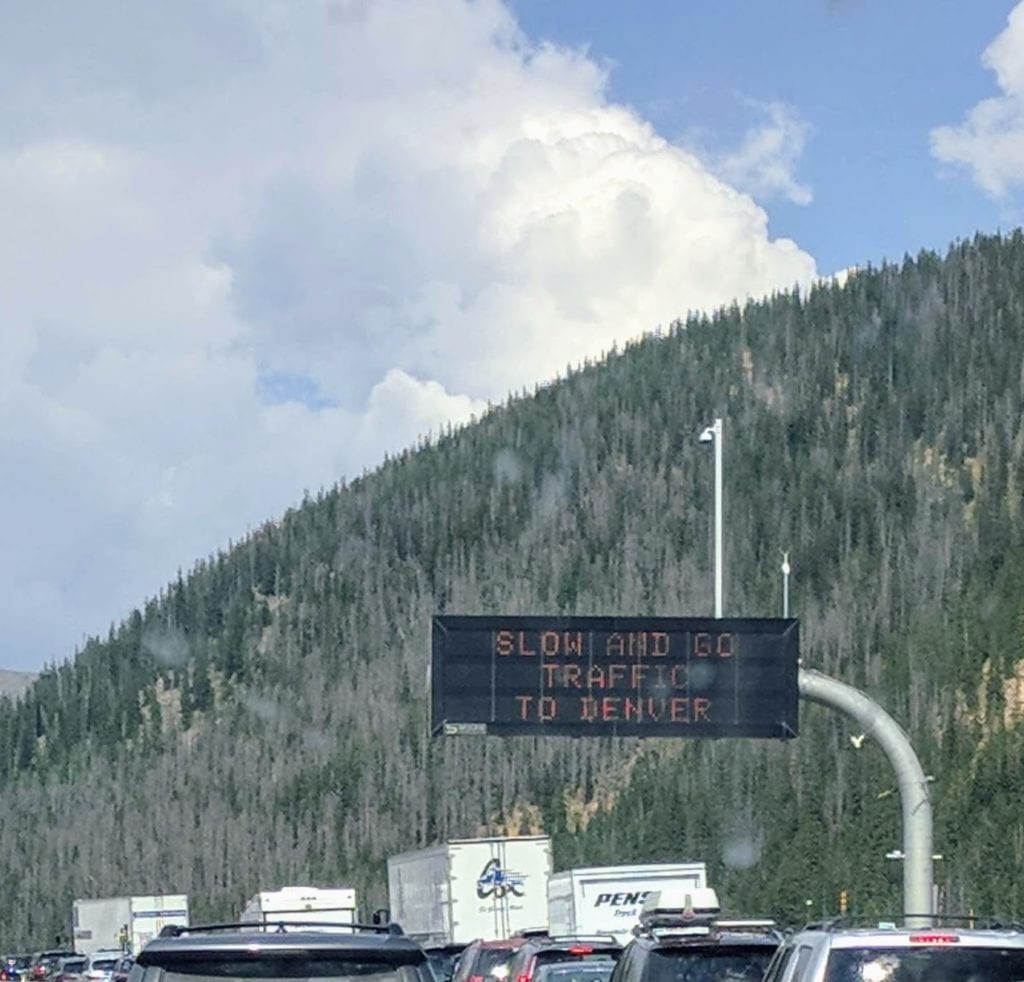 At some point, I said, "we're either not a ski family anymore, or we leave Denver". The increase in home values, the increase in traffic, everywhere in Colorado, some issues with school, and four years of dealing with cancer in the family finally made us question why we were staying in Denver. We decided it was for friends, convenience, and a booming economy. Eventually those things weren't enough. Only friends held us back. But the desire to change things up eventually won out. We decided it was a good time to cash out on our house, and move on.
Prior to dealing with cancer we had talked about either buying a house on the other side of traffic, so we could spend the night somewhere, and avoid much of the traffic, or getting a van and traveling. The price increase in housing in the four years we dealt with cancer put the mountain home out of reach. So, a van it was. Fortunately Shelby was up on vans, and van conversion companies, and had a good idea of what she wanted. We rented a couple of camper vans to see what it was like, and despite both instances not going so well (on one trip we dealt with an epic meltdown, and on the other our son got sick an puked all night, and all the way home the next day), we decided to do it anyway.
In May of 2018, we got rid of our Honda CRV, and purchased a Ram Promaster 1500 cargo van. We converted it in early 2019, sold our house on May 31st, and spent the next four months on the road, crisscrossing the Western and Midwest portions of the country. Now we're in Whitefish, Montana and selling the van. We still love camper vans, and may do another sometime in the future. Maybe the next time will be in another country. Who knows.
To see how the trip went, you can start with the first post.