After breakfast, showers, and some work and coffee at 10 Speed Coffee, we headed to the skateboard shop for pads for Alexander and a new skateboard for me. Then, of course, we went straight to the skatepark. The Hood River skatepark was a pretty nice mix of features and bowls. Park of the park is covered, and the level of talent there was impressive, and bit intimidating. I spent most of my time standing around watching. There was nothing I could do that wouldn't be lame or embarrassing. I don't get embarrassed easily, but really wanted to make sure I didn't get in anyone's way, which I felt was sure to happen. Fortunately, the crowds thinned out a bit and I was able to roll around lamely with out getting in the way.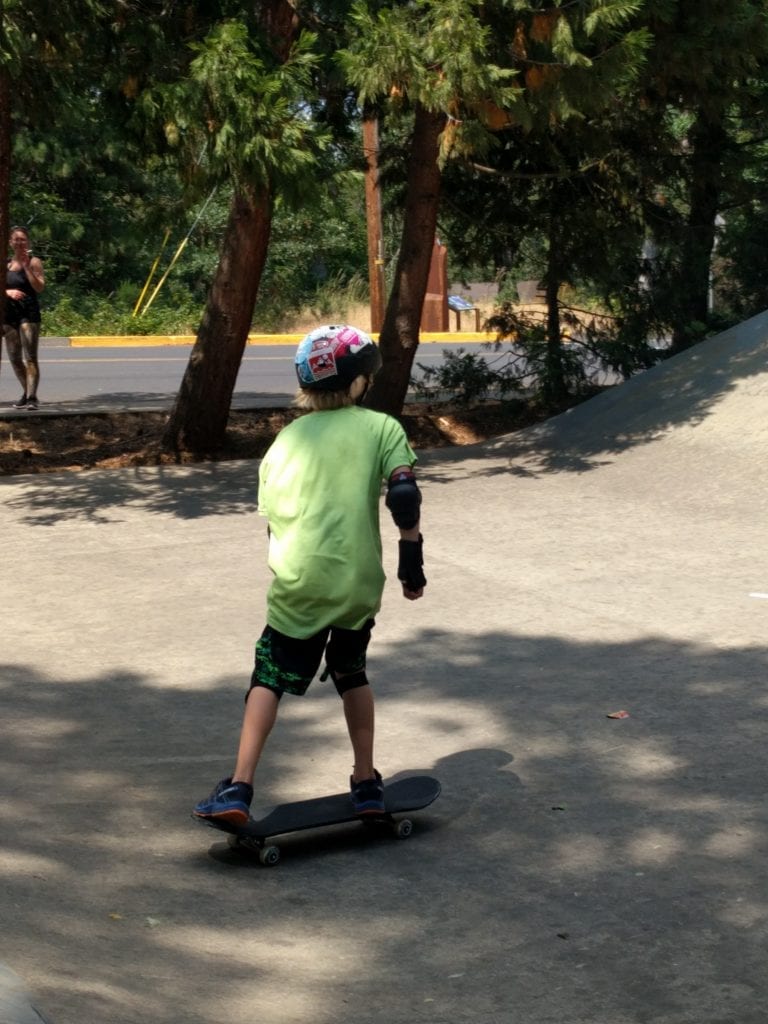 In the afternoon we headed up above town to a small farm for a friend's birthday party. We'd been looking forward to this party since before we actually hit the road. We'd known about it, and were really hoping the timing would work out. With the weather issues we'd had, we weren't positive we'd be able to do it. But, other than being in the area a little earlier than scheduled, it did work out, and we were glad it did.
Not only did we celebrate a birthday with a friend we don't get to see often enough, but we met some other fun folks, and we're able to camp the night on the property. The property being an awesome place just northwest of town, near mountain bike trails, with views of both Mount Hood and Mount Adams, as well as grape vines, cherry trees, and horses next door.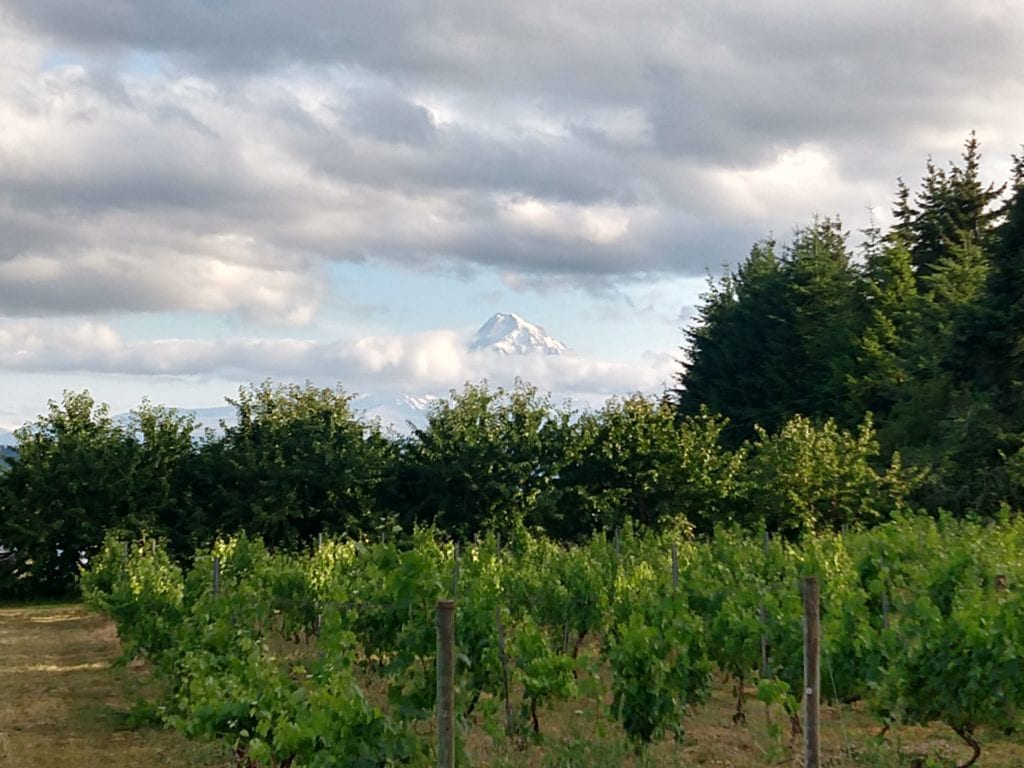 Distance: 23 miles
Time: 1 hour, or so.
Vanlife reality: Trying to fit in any real work. It seems impossible. All the #vanlife Instagram accounts show people working while on the road. I find it difficult at best, and figure this would only work for so long. Eventually we'd run out of money.