After our trip to the west coast, we came back to Whitefish for a few days. While there, we stayed with friends, when to the lake, mountain biked, made a couple trips to the skate park, went to the ropes course on the mountain, and were fed well by our hosts.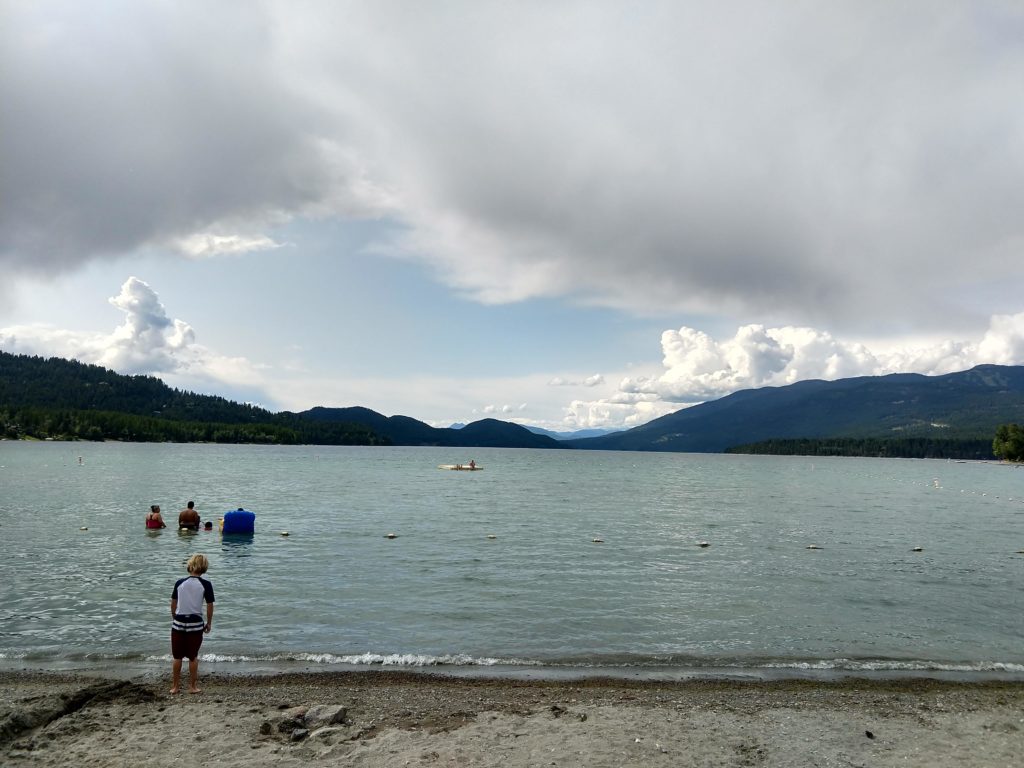 After a great three days in Whitefish, we left to meet another friend who had traveled to Montana to backpack the Bob Marshall Wilderness with his son. On our way down we stopped at the Skate park in St. Ignatius.
We learned about this particular park from the Spirit Skate Shop, in Kalispell, Montana, where we had stopped in a few days ago. Somehow, Alexander had bent his trucks, so we stopped in for a new set. The shop is great, and the owner was super friendly. We walked out with new trucks, and a set of pads for me.
After our session in St. Ignatius, we headed to Missoula to meetup with our friend and his son. Unfortunately, it happened to be 102F in Missoula. After meeting at the skate park we decided it was far too hot to hang out in town, and headed out towards Holland Lake, hoping to find a campsite for the night.
As we headed out of town, I saw a lot of folks out on the Blackfoot River escaping the heat. I also saw a lot of cars, vans, and campers on the road. My hope for a campsite was dimmed a bit, especially with our late departure. We lucked out, finding one last spot.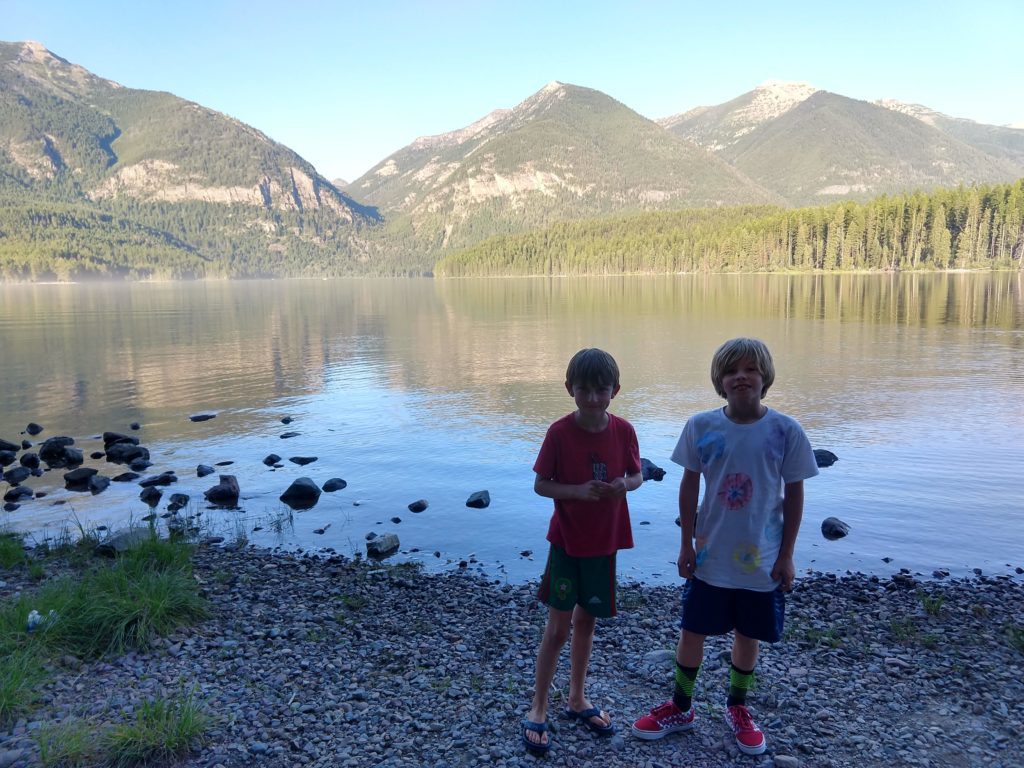 Despite the bad mosquitos, as has been our experience all summer, we had a good time catching up with a friend we hadn't seen in several years, while our sons played in the lake all evening. The two boys hadn't seen each other since our friend's son was a few weeks old, and still hit it off as kids tend to do.
Distance: 211 miles
Time: 4 hours
Vanlife reality: Mosquitos once again