For our final morning in Helena, we spent some time with the log fort, and exploring the area around the campground, followed by some time at Hub Coffee.
After a few hours at the park, Shelby and Alexander took me to the trailhead for Mount Ascension on Davis Street. From there I ran to the top of the mountain, starting with the Eagle Scout trail, and eventually back down to town, ending up in historic Reeder's Alley. I was really impressed with Helena's trail access. It's impressive, and something other cities should look at. I wouldn't have given Helena a thought if it wasn't for the trails. It seems as though the community had the foresight to protect some of their great natural areas by forming the Prickly Pear Land Trust.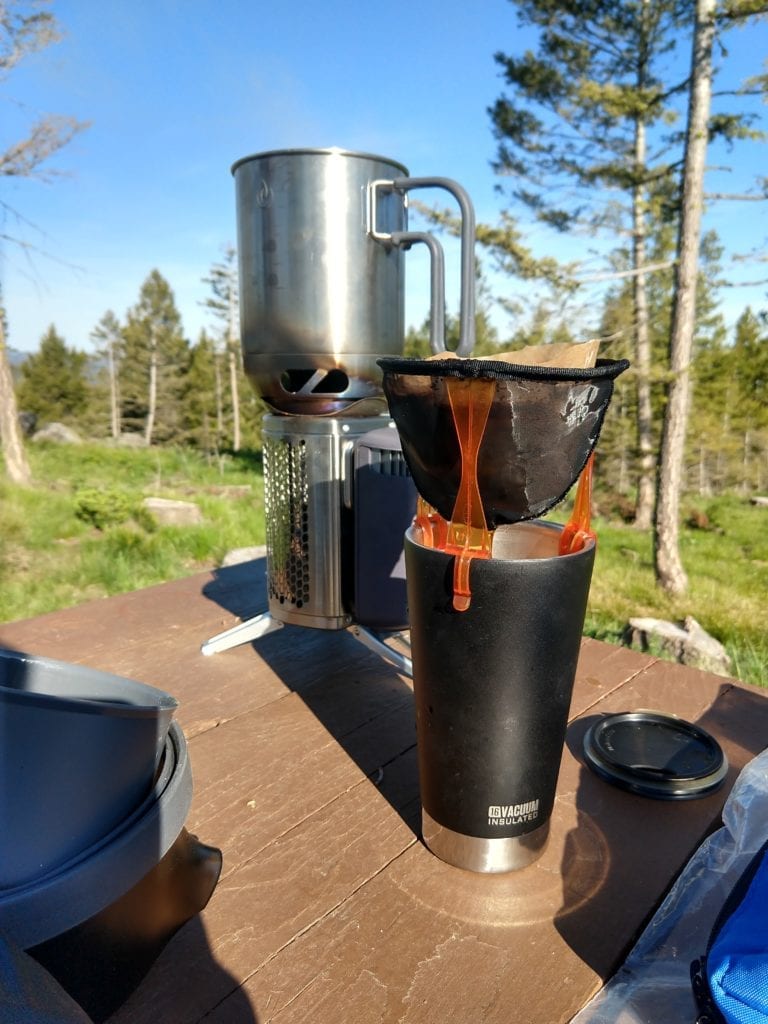 After checking out Reeder's Alley, hit the road and headed to Missoula. Missoula, Montana was another town on our list of towns and cities to see on the trip. Missoula looked to have pretty good weather (to us anyway), quick access to trails and skiing, plus it's a college town.
Like usual, we hit the road a little late, with no idea where we'd stay. We ended up at the Missoula KOA, which is right in town. They're pretty proud of their KOA, and apparently it's the second KOA ever. So we'd stayed at the first ever KOA, and now the second. The KOA had a hot tub, which I enjoyed, and a pool, which Alexander enjoyed. Win – win.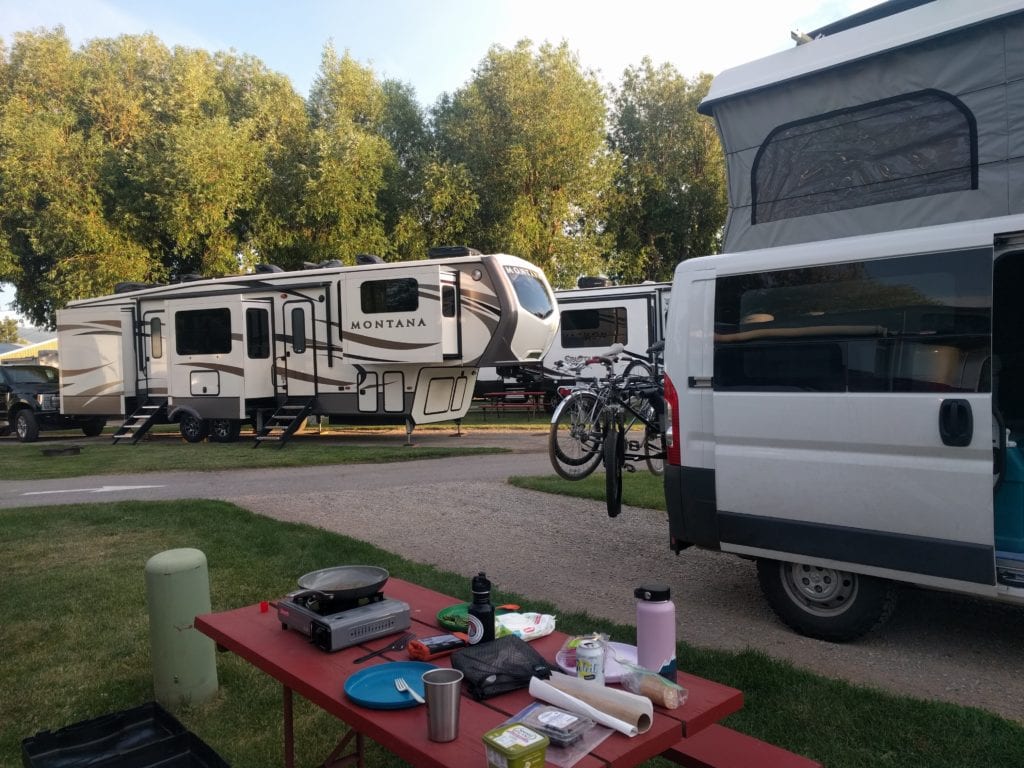 Also nearby was a Natural Grocers, which is quickly becoming our favorite grocery store. Most of them have a filtered water machine big enough for our large water container. Vanlife is full of excitement, like refilling water, finding ice for your cooler, and getting some decent food for camp meals.
Distance: 110 miles
Time: 3 hours
Vanlife reality: Just find me a place to sleep. That's all I really care about. A KOA in the middle of the city…whatever.