After waking up, I looked at a map, and saw that the BNSF switching yard is very close to The Camp, which explained all the train noise during the night. Our big priority for the day was an oil change, and tire rotation for the van. I called several places, and found many were booked up days, or more, in advance. Eventually we found a Dodge/Ram dealer that took everyone in first come, first serve basis.
After dropping off the van, we walked over to Jake's Diner for breakfast. Jake's claims to have "The Largest Portions in Central Oregon". I couldn't say for sure, but they seem fairly specific about the area in which they have the largest portions, so I'm going to take their word for it. It was decent diner fare, and the interior was dingy. Considering the fairly generic atmosphere and food, I thought it was a little pricey. Don't get me wrong, I love a good greasy spoon, but this was too expensive to qualify.
After picking up the van, we headed to REI. The Bend REI is in a pretty cool building. We're always interested in adaptive reuse in architecture. In this case, it's in an area called the Old Mill District. We bought more fuel for our BioLite Stove. If I haven't mentioned it before, the stove requires quite a bit of fuel.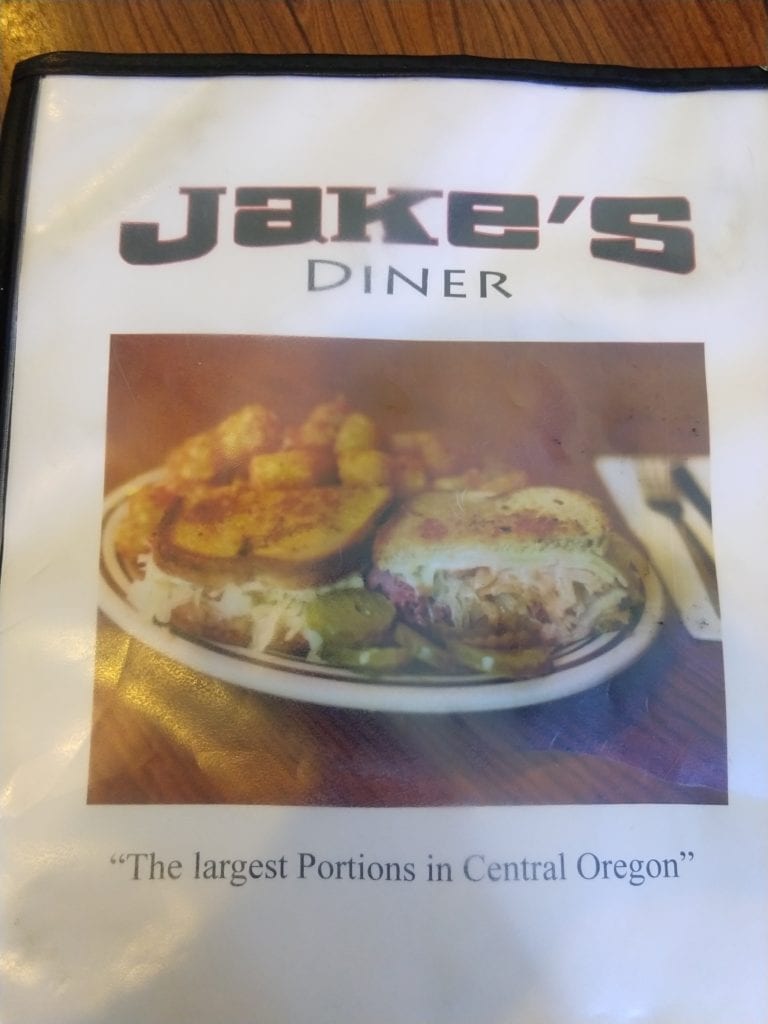 Of course, we also had to head to the skatepark. We used the internet to lookup skateparks, and found several listed. Ponderosa Skatepark was closest, so that's where we went. It turns out there's the Old Ponderosa, and the New Ponderosa. We ended up at the Old, and were eventually directed to the New Ponderosa by a scooter rider. The old park was fine, but the new park was really cool. The park was cool, and so were the kids. It was fun watching, which was mainly what I did, because I was intimidated once again.
Alexander jumped right in, and quickly decided he wanted to live in Bend and skate at this skatepark everyday. He managed to find some kids around his age and ability, and pushed himself a bit, learning a few new things.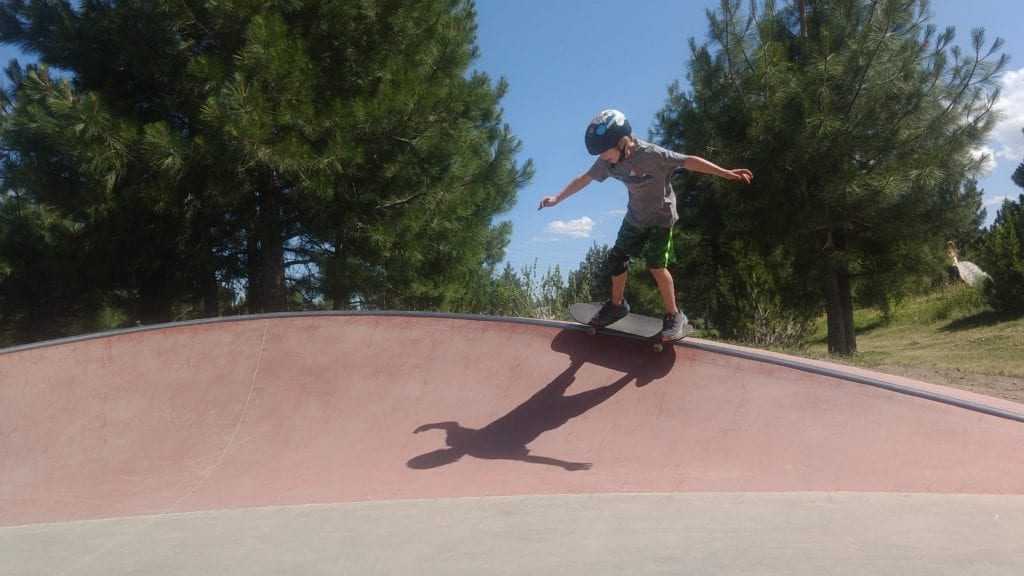 Eventually we had to say goodbye to the skatepark and get back on the road. We were heading south to the Redwoods State and National Parks. We had plans to meet up with friends from Colorado, though we had a few days to make the drive. We'd gotten a late start after spending much of the day at the skatepark, so we didn't plan to make it too far before looking for a place to camp.
Shelby did some quick online research before we left, and decided our best bet was to head west through Three Rivers, and then south. It worked out well, and we ended up at the Lava Flow Campground on Davis Lake. It's small, but free. There's not much there, other than an outhouse. There are around six sites, a beautiful lake, eagles and hawks, and a giant pile of lava that extends into the lake. So, in other words, it's pretty stunning. The one downside was the mosquitoes. While I'm glad there was enough precipitation this spring that the west wasn't on fire, the mosquitoes are worse than anything I've ever experienced, and I'm from Michigan where it's often claimed to be the state bird.
Alexander and I climbed the lava flow before dinner. It's a giant pile of really abrasive black rock, with bright green moss growing on it. There are a few trees as well, but otherwise it's a barren pile of black rock with amazing views. You do have to pay attention to your footing as a fall would be really bad, and falling rock would be worse.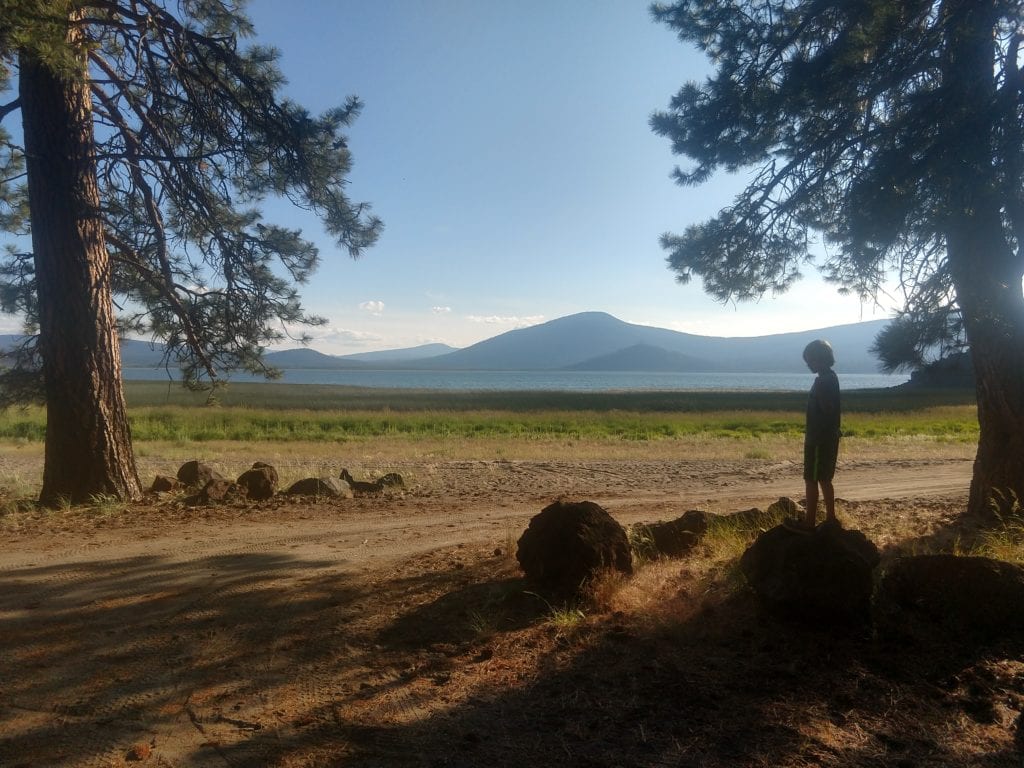 Dinner was followed by a quick retreat to the van due to extremely aggressive mosquitoes. Nothing we had worked. Apparently it's DEET or nothing.
Distance: 70 miles
Time: 2 hours
Vanlife reality: Mosquitoes.