We continued on our way towards the Redwoods, but with plenty of time to get there, we decided to stop for the day at Crater Lake National Park. Shelby and I had visited the park back in 2001, when we were living in Portland. We thought it was amazing, and new Alexander would love it to.
The last time we had visited had been a drought year. This year, there was still snow in many places. It was a nice change. We all enjoyed it thoroughly, though the mosquitoes were so bad, that there were places Shelby refused to leave the van. We would come to a stop, and the mosquitoes would be bouncing off the windows before we opened the doors. It was not like this last time. Obviously, the amount of rain was very different this year.
It was still spectacular, even with a ridiculous amount of super aggressive mosquitoes. After spending several hours taking in the views, and visiting the visitor center, it was time to continue our drive towards the Redwoods.
After a look at the map, we decided to head toward Grants Pass, unsure of weather we'd camp or stay in a hotel. Along the way we stopped for a quick hike at the Rogue River Gorge, which is not all too far from Crater Lake.
We ended the day in Grants Pass, Oregon, where it was hot. Instead of looking for camping late in a hot day, we decided to stay at the Red Lion Inn. We also visited the skate park, were we figure out Alexander had bent the trucks of his fairly new skateboard. The skatepark has some rough cement, but was, overall, pretty fun. There was a mix of users, including some younger kids, girls, and old guys. All could skate better than me…like usual.
Our original idea was to find a park, and cook dinner, but it turned out there was summer concert, and the big park was packed, and the parking was all filled. Shelby made dinner in the van, while Alexander and I skated.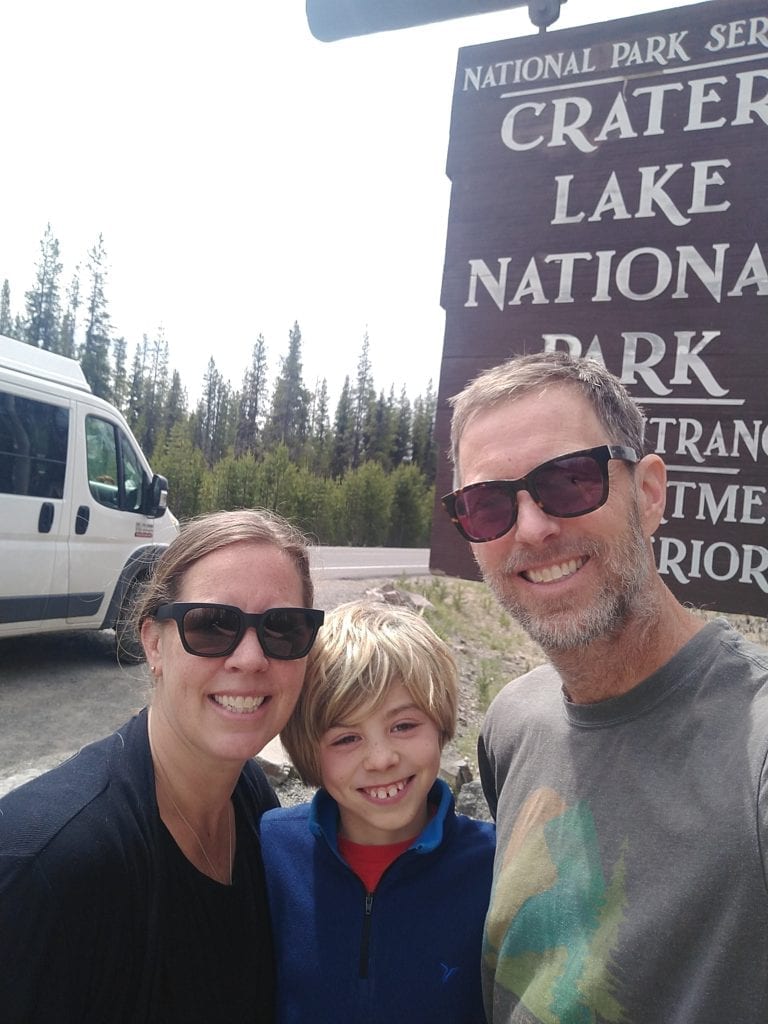 Distance: 182 miles
Time: All day
Vanlife reality: Mosquitoes. Logistics.