We woke to blue skies once again, made breakfast, and headed back down the long dirt road back to the highway. It was slow going, but the van did fine, and we made it back down safely. Just 32 miles from the campground is Twisp, Washington. It took us one and a half hours, but that was mainly the dirt road to the highway. Once we hit pavement, it was maybe 15-20 minutes. We had never heard of Twisp, and were just looking for coffee.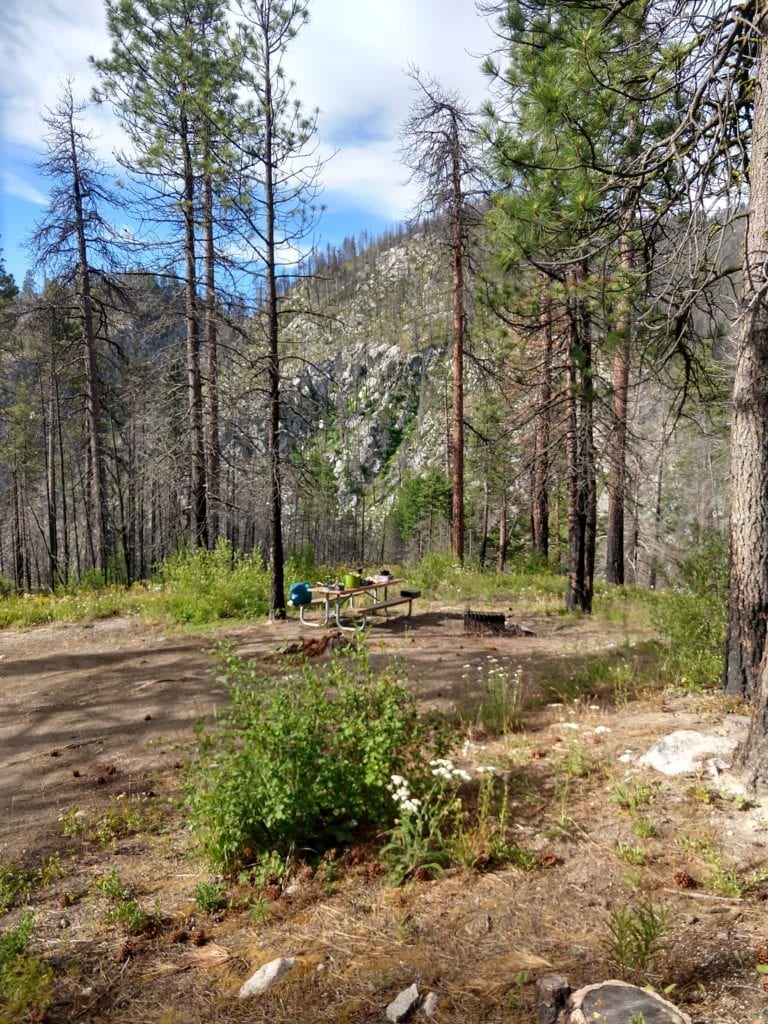 After descending Loup Loup Pass, the route 20 descends towards Twisp. Just before town we came across Blue Star Coffee Roasters. It seemed to be pretty busy for a place that seemed to be in the middle of nowhere. Soon after leaving the coffee shop we drove into Twisp. It's the "Heart of the Methow Valley", according the the town website. What really caught our attention was TwispWorks. The complex making up TwispWorks has an interesting history, and is a really cool example of adaptive reuse. It was so cool, we actually thought about what the area might be like to live in.
It happened to be TwispWork's 10 year anniversary. We didn't know that, but it ended up being a cool little event they let us join in on. We got free root beer floats, and hot dogs. It was Alexander's first root beer float. I feel like we've been remiss in exposing Alexander to ice cream drinks, with his first milkshake being just a few days earlier.
We checked out every gallery, business, and space that was open, including eqpd, a bag maker, where Shelby bought a bag. We also really liked the Spartan trailer turned into a gallery. The artist who ran it was there, and was super friendly, and told us a bit about her gallery, and the town. The gallery is often used for kids art classes, and there was an exhibit of the kid's work, along with some other art. We bought a card to send to my mom, who is also an artist, and I knew would appreciate the work.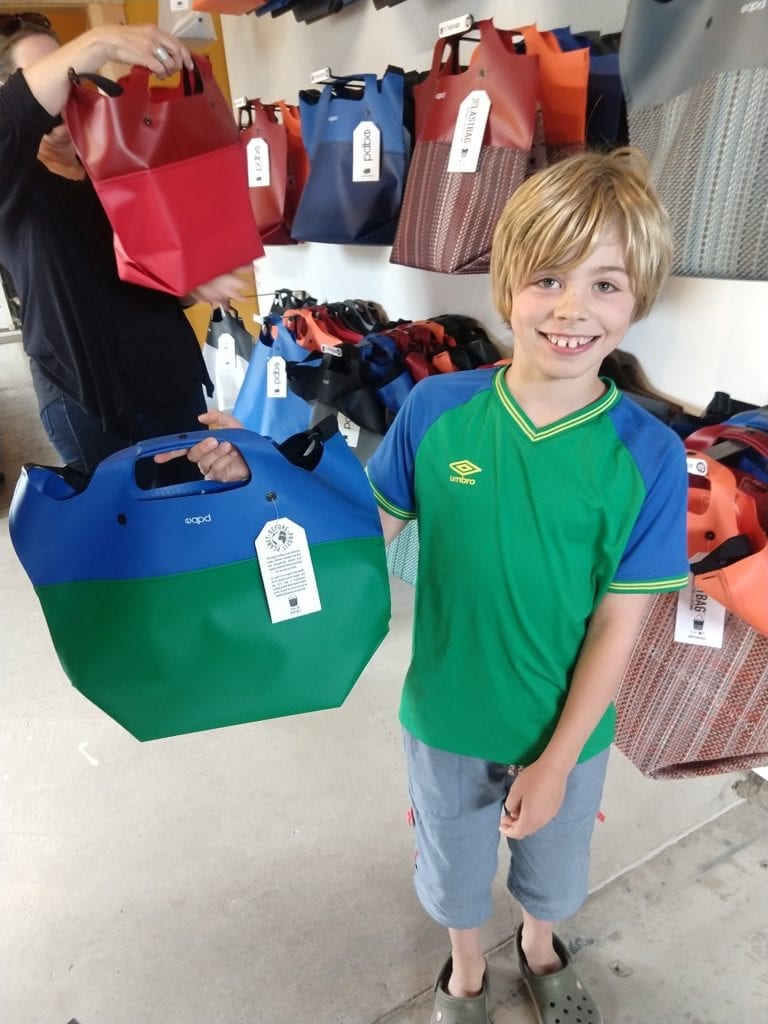 At that point it was time to move on. We still had to get to the North Cascades National Park, and find a place to camp. Our plan was to meet friends in Seattle the next day, and with it being a Friday, we were afraid it would be difficult to find camping anywhere near Seattle on a Friday in late June.
Before getting to the North Cascades, we drove through the wild west outpost of Winthrop, and up Washington Pass. Washington Pass is spectacular. I didn't expect it to be such a scenic pass, but it was up there with the Beartooth Highway, in my opinion. On top we met a group of cyclists making there way from Diablo to Winthrop. It's a pretty long day, with some impressive vertical. Fortunately, they had good weather for their ride. We explored the pass a bit, and then continued on to the North Cascades.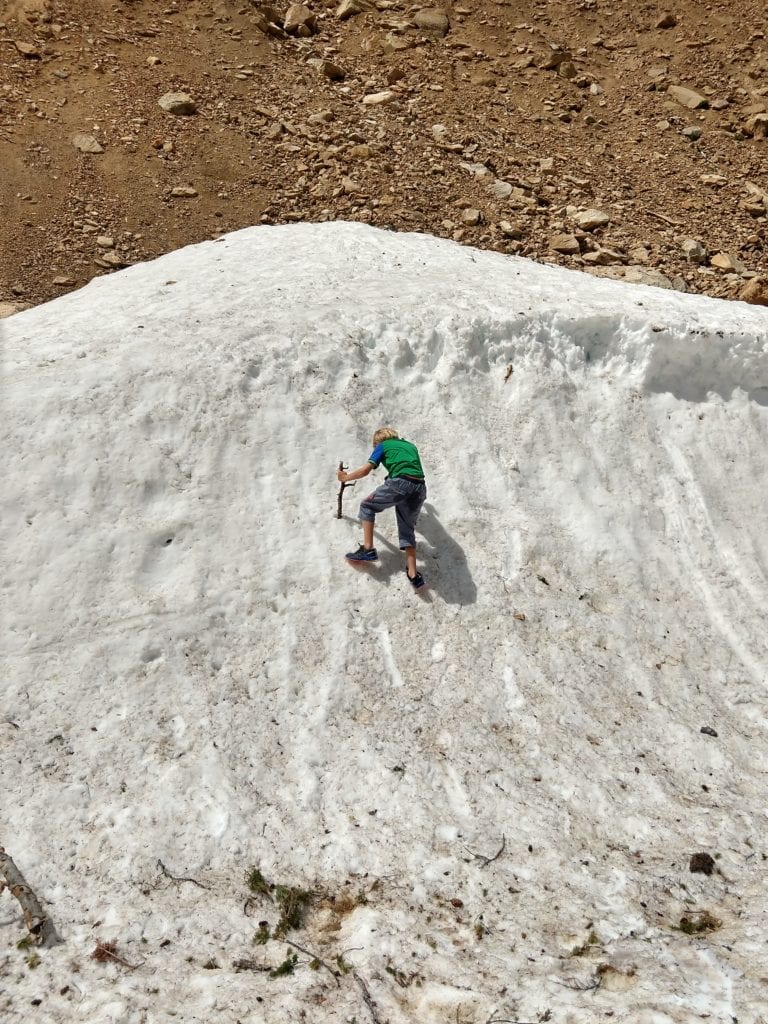 The North Cascades is beautiful, but the drive doesn't really get you in to see much. The best way to explore the park is through hiking, which we didn't have much time for. If we already had a campsite, we could have hiked instead of focusing on finding a place to spend the night. At the visitor center, we were informed that all campgrounds were full in the park. That wasn't welcome news, but it wasn't really unexpected. The ranger suggested checking out campgrounds outside the park, but wasn't optimistic about our chances of finding anything.
We stopped at every place we could find, including the KOA, which was full. It turned out the following Monday was Canada Day. You may think like I did: "so what?". It turns out that on Canada Day weekend Canadians like to come to the U.S. I'm not sure why, as it seems we all like to got north to visit Canada. Anyway, we were told we'd have a tough time finding any camping anywhere in Washington. With the Fourth of July coming up, we were starting to stress about camping for the next week.
We headed north of Seattle, towards Anacortes and Deception Pass, but all the campgrounds we stopped at were full. We headed south, hoping to find anything. Even a Walmart parking lot would have been okay at that point. By then we were also hungry. Alexander was downright "hangry". Shelby found a place that looked fun called Nutty's Junkyard Grill. We made our way over to Arlington, and ordered burgers and fries, and sat down with our phones to search for potential campgrounds. One nearby campground came up on the map. The nearby county park, River Meadows, had camping, according to the map. I promptly called, not expecting anyone to answer, but a ranger picked up the phone and informed me there were a couple of spots left.
As soon as our food was ready, we jumped back in the van and drove over to the county park. They have yurts available as well, which was a surprise for a relatively small county park. The camping was basically a dirt road with about six spots on each side. When we arrived there were two left, and one had low, overhanging branches, that would have been a problem with the pop top. So, that left one. We were just ecstatic to have found anything. The campers were a very interesting mix of people. Possibly it was all people like us, willing to take whatever they could find. The ranger stopped by, and was really friendly, and helpful. We'd definitely stay there again.
Distance: 227 miles
Time: 7 hours
Vanlife reality: Finding camping. Canadian invasion for Canada Day.