After a nice night at Big Creek, we headed to the visitor center, followed by a stop at Hoodsport Coffee House. We spent a couple of hours working, answering emails, drinking coffee, and eating. The coffee was mediocre, but everything else was pretty good.
After finishing up at the coffee shop, we decided to head to drive around to the other side of the National Park, and then south towards Portland, Oregon. I was surprised to see how much traffic there was on the roads on the northern portion of the Olympic Peninsula. I thought it would be a little quieter. Apparently I was wrong. In Port Angeles we grabbed coffee at The Blackbird Coffeehouse, and then headed a short distance to the Olympic National Park visitor center. We thought we might head up to Hurricane Ridge, but, we were informed there was more than a 45 minute wait just to get into the parking lot. We asked about camping, and got some recommendations near the Pacific Ocean.
Before heading to the ocean we stopped at Lake Crescent and the Storm King Ranger station. There's a nice hike to Marymere Falls, and an option to hike up Storm King Mountain. Alexander and I decided to head up Storm King Mountain. We were warned it was steep, gaining 2,000 feet in less than 2 miles. We hurried, as we wanted to find a place to camp, and we had a ways to go yet. We didn't quite make it to the top, but did make it to a nice overlook. We took about five seconds to take it in a ran back down, checked out the falls and headed back to the van.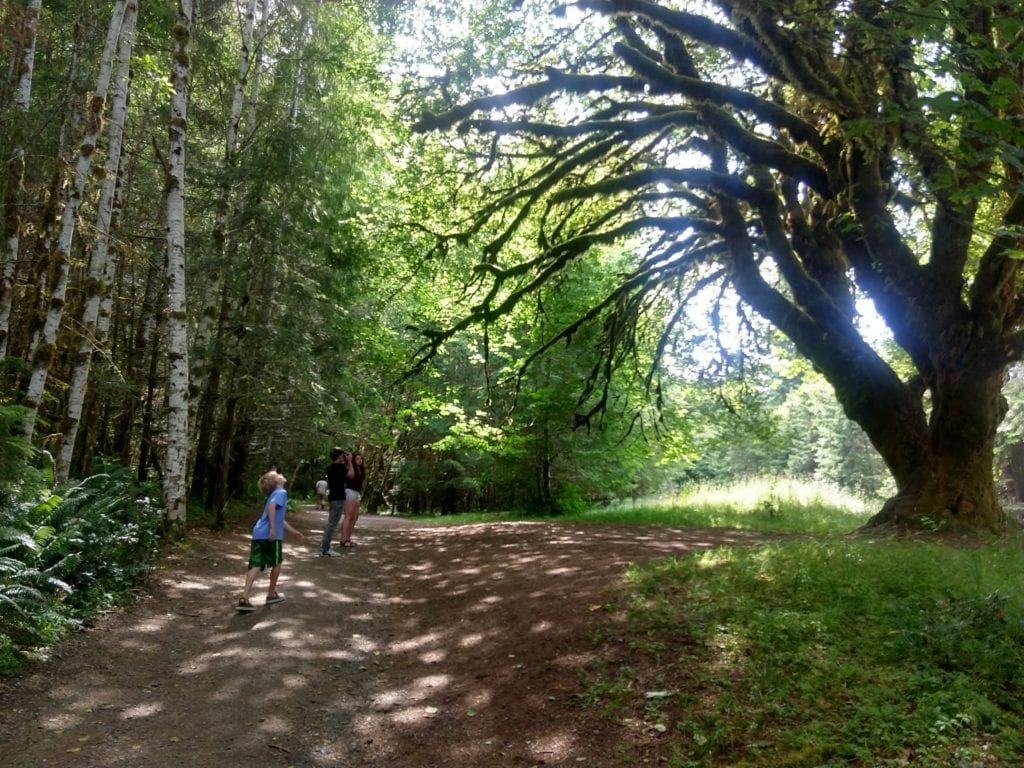 As we drove west, the skies clouded up and it started to rain again. At least I expected rain here, especially as we made our way to the west side of the Olympic Mountains. We drove most of the way in rain, making a wrong turn close to the campground. We worried we'd miss the one open spot at the campground. We had almost no cell reception for awhile, so we were not able to get the directions we wanted. We eventually figured it out, and found the campground. To our surprise there were several open spots. The Mora Campground is large, and also pretty nice, with fairly new and clean bathrooms. There were not too many insects, though I believe our campsite had some Giant Hogweed, a notorious phototoxic invasive species. Needless to say, we didn't touch it.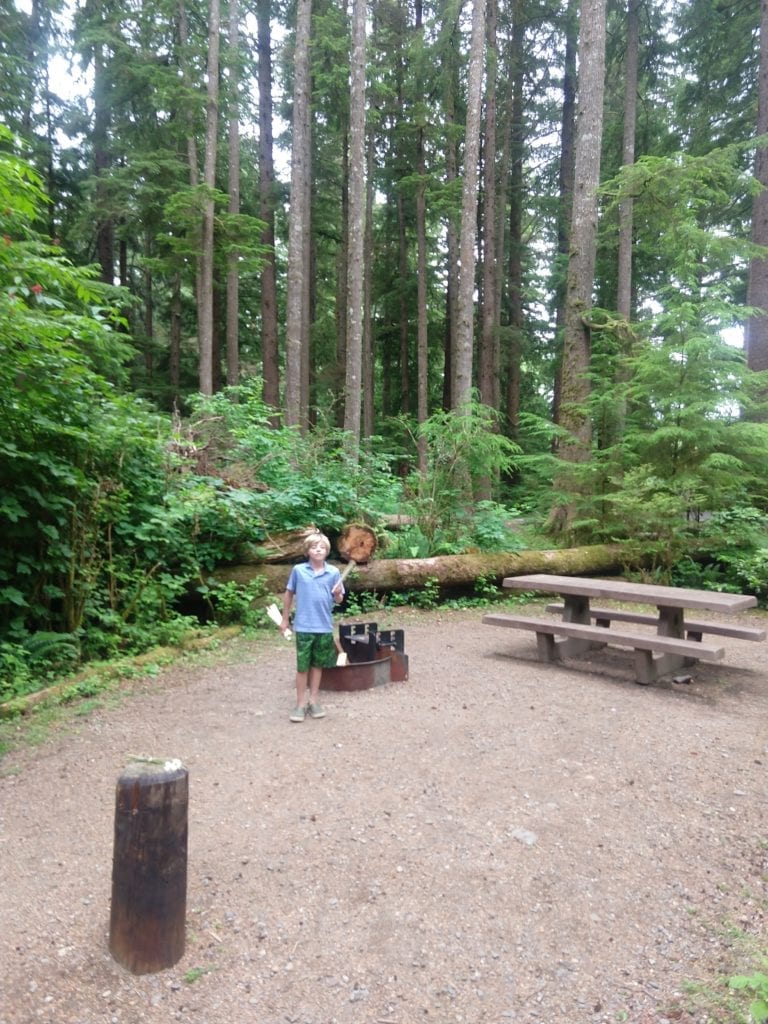 It rained off and on once again. After dinner we headed to the van for our evening reading in the van, and then headed to bed fairly early.
Distance: 152 miles
Time: 7 hours, including coffee, and hiking
Vanlife reality: Rain, crowded National Parks