It rained overnight, but we had a bit of break for breakfast. The rain began again as we headed over to Ruby Beach. It continued the entire time we were at the beach, though it really didn't seem to hamper anyone's mood. And there were plenty of people there enjoying themselves. I wonder how busy it gets in nice weather. Even with all the people, it wasn't hard to find places away from the crowds.
The beach is gorgeous, with sea stacks, driftwood, tidal pools, and black sand. The rain also didn't seem to be an issue for Alexander, as he had no problem going into the ocean wearing his rain jacket. He also liked the large tidal pool, and used a set of logs to create a makeshift canoe and paddle. We spent several hours and got thoroughly soaked. Kids are awesome, and I think much of kids' dislike of rain, cold, snow, or whatever, is learned from us. But maybe that's just my kid, and I'm just lucky.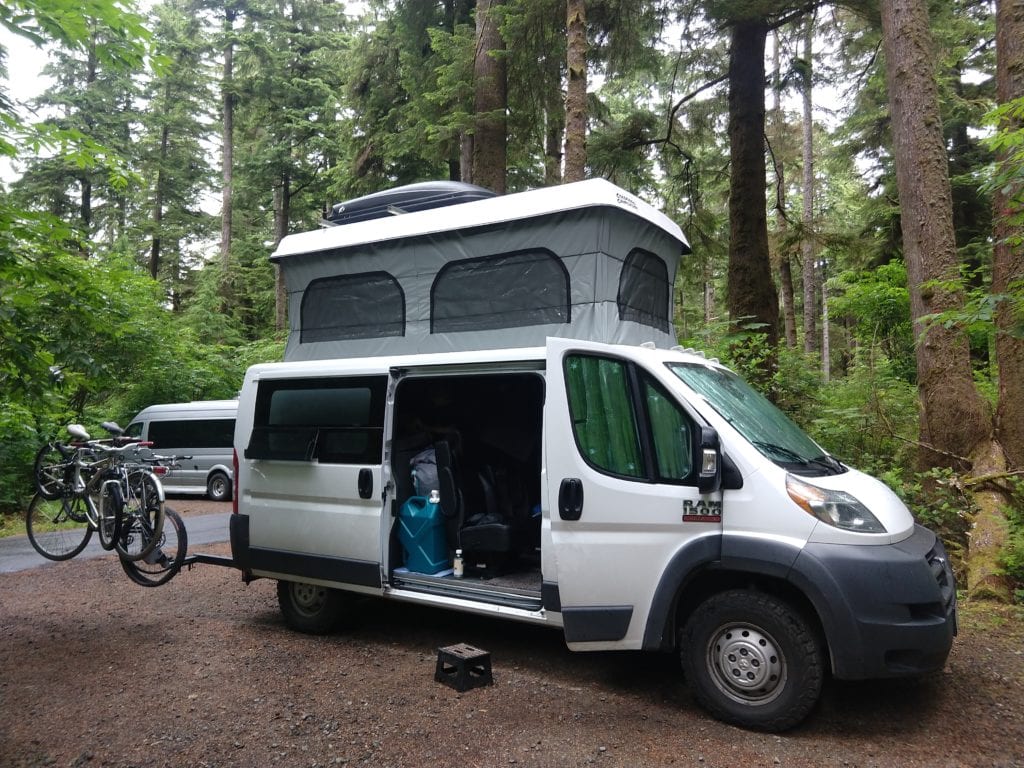 After several hours at the beach we changed into drier clothes, and hung our wet stuff all over the van, which is definitely vanlife reality. There's nowhere to put wet stuff unless you're staying put. Even then it's still wet outside, so it's not like anything will dry out if hung outside. Hanging it inside works, but it makes the van humid and drips on stuff.
Next we headed south, with Portland, Oregon as our next destination. We didn't expect to get all the way there in one shot, however, and new we'd need to find a place to camp along the way. As we headed south we passed through towns, such as Hoquiam, Aberdeen, and Cosmopolis, all the while struggling with cell phone connectivity, as we tried to find some camping options. This was one of those times, as we were driving in the rain, just two days before the fourth of July, that we were willing to take just about anything we could find. Fortunately, we found the Willapa Bay KOA. Warm showers and electricity were very appealing amenities. The rain stopped, there weren't any mosquitoes, and we took the path down to the ocean. Unfortunately, the tide was out, and all we could really see was mud.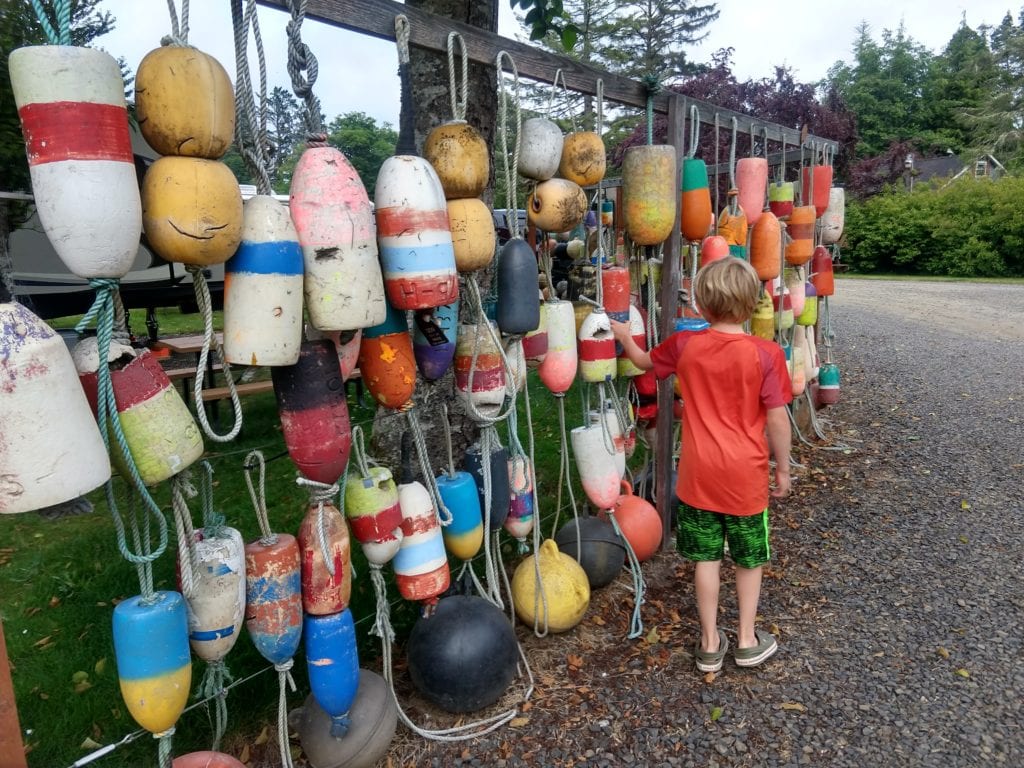 Distance: 165 miles
Time: 4 hours, or so of driving. All day, including beach time.
Vanlife Reality: Rain, rain, rain. Finding a campsite with crappy cell coverage.