After a couple of weeks of family and fun in Michigan, it was time to get home for a week of hockey and mountain biking before school started.
The route between Southeast Michigan and Northwest Montana is long. The drive can be both long and stressful. We often stop for three nights on the way to Michigan, and only two nights on the way back to Montana. This was the case on this trip as well. We just wanted to get home.
As we drove through the U.P. we kept deciding to drive further. We considered campsites we'd stayed at previously including Whitefish Falls and Moose Rapids, but just kept driving, finally stopping at Bond Falls, hoping there would be a spot available. We were fortunate to find a couple of spots unoccupied. Interestingly, the Bond Falls East Campground is owned and operated by the local power company. The sign indicated that we should call the office and pay for the site. No one answered, and nobody ever came around to collect a fee. So, it was free. The day ended up being about a 9 hour drive, and 525 miles.
Our next stop was Schnell Recreation Area in Richardton, ND. It was a fantastic, rustic campground in the middle of farm country. There are six sites spaced far apart. There was only one other campsite occupied for the night. It was a much longer day, with around 12 hours, and almost 700 miles, on the road. It's exactly the type of place I love to find when making a long road trip. We're not there to enjoy the sites, or scenery. We just want a quiet, safe, and preferably, cheap place to sleep before moving on.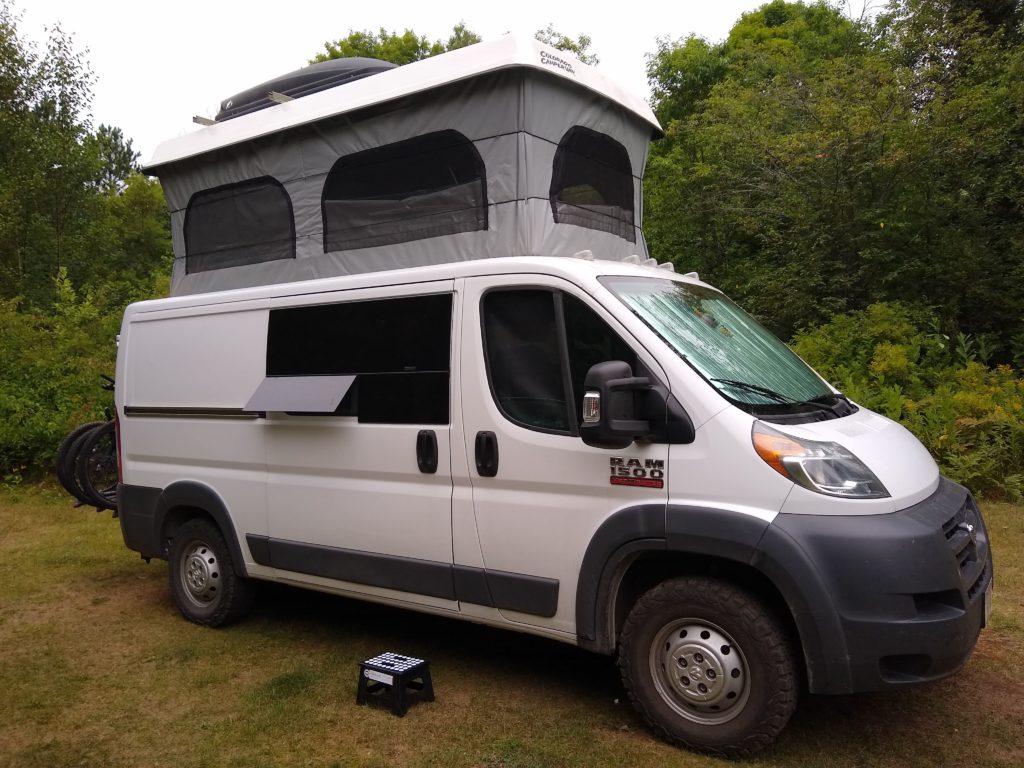 For the final day, we had another similar length drive; arriving home late in the evening, tired, but happy to be home.
Distance: 2000, or so miles
Time: 3 days
Vanlife reality: Lots, and lots of time driving