When we woke in the morning, the rain had stopped and the sun was out. Alexander and I went to play more ping pong, and take advantage of the hotel's games, record player, hot tub, and pool. The hotel has a few second story decks with nice views overlooking the park. We decided we'd head over to it after checking out. The hotel staff was friendly, and allowed us to leave our van parked in their lot even after checking out.
The park was very nice. There's a small skatepark. So small, we didn't even bother to skate. There was a rose garden, a public piano (and several talented pianists), a beach (with a Wipeout type course), and an esplanade on Okanagan Lake. It's quite scenic, with mountains surrounding the lake, and parkland and trail access all around. I had been to Kelowna several years prior for a ski trip to Monashee Powder Snowcats, but that was in the winter. I liked it then, but could now see how great summer might be.
After walking around the park a bit, we went to find coffee and WiFi. We ended up at Pulp Fiction Coffee. It's a coffee shop, cafe, and book store. It's a really nice cafe. The coffee was okay, but everything else was great. We got breakfast, and hung out for a couple of hours, catching up on email and work. Shelby and Alexander also went down the street to Mosaic Books, which is a really nice, independent book shop. Okanagans largest, as a matter of fact.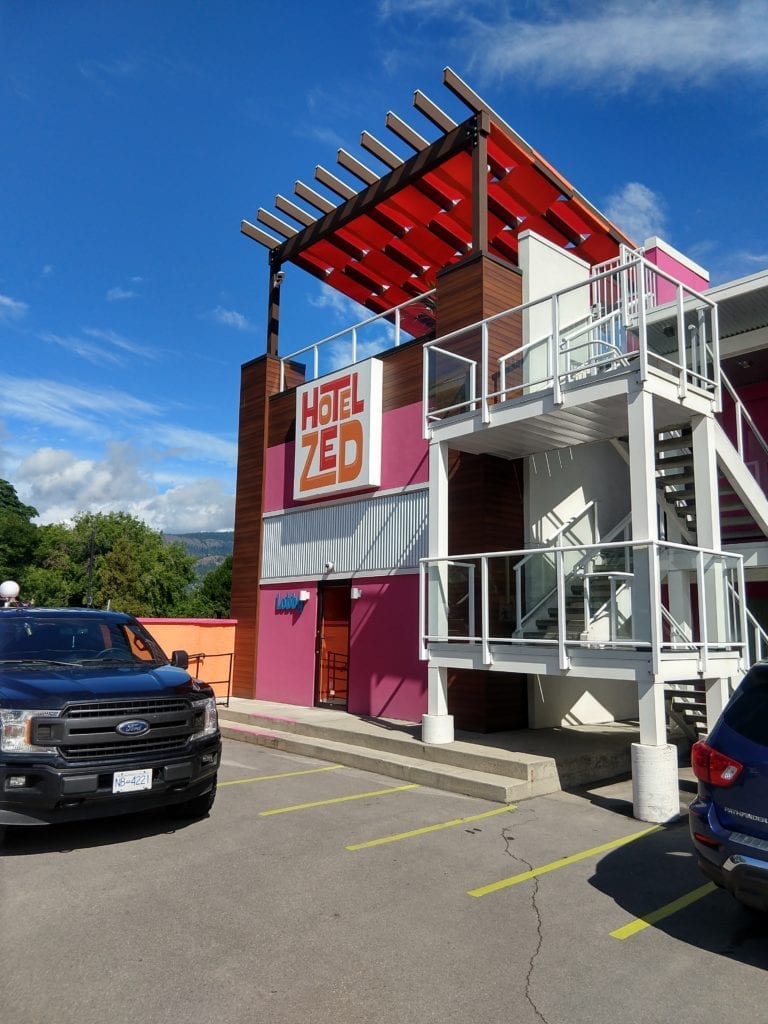 After a, mostly, enjoyable morning (there was a meltdown in the bookstore, apparently), we headed back to the states. Hopefully, we'd make it all the way before needing to refuel the van. The day before we'd put about a quarter tanks worth of fuel in, and figured the cost of fully filling the van was about $120US, a good 50-60% more than anywhere we'd been in the U.S. so far.
Other than some heavy traffic heading out of Kelowna, the drive was fairly nice. It winds through wine country for awhile before hitting the Canadian/U.S. border. At the border we were pulled over, and had our oranges confiscated. The U.S. agent asked if we were bringing any marijuana from Canada. I said, "we're from Colorado, we don't need to smuggle marijuana across the border." He did not look happy with me. At that point I kept my mouth shut.
We crossed into Washington in an area I'd never visited before. Visually It reminds me of Utah and the Western Slop of Colorado. We stopped in Omak for groceries, ice and gas. Then we started heading west on highway 20 towards Seattle with a plan to drive through North Cascades National Park. Along the way we hoped to find camping. Shelby picked out a couple of options. We got off the highway, and drove to Rock Creek Campground, which appeared to have recently reopened after a fire. The place was pretty much barren, so we decided to head up to Rock Lakes Campground. It turns out this is a pretty long, slow, drive, up a steep, rough, and often loose forest service road. At several points we considered turning around, but the thought of driving an hour back to the highway, and looking for another campground was not appealing. We pushed on, and ended up at a high campground that hadn't burned, and only had one other occupied campsite.
Sometimes it's a little unnerving to be so far from civilization with just one campsite occupied by people you don't know. They possibly felt the same way when we showed up. It's a fairly small campground, with only a few sites. It's perched up above two lakes, the Rock Lakes, and you can see one through the trees from a few spots. There is a trail down to the lakes, which are supposed to have good fishing. We didn't have much time, and the mosquitoes were bad, so we took in the view from up high. After a quick dinner with insect repellent and a citronella candle, that did nothing, we retreated, once again, to the safety of the van for reading, and bed.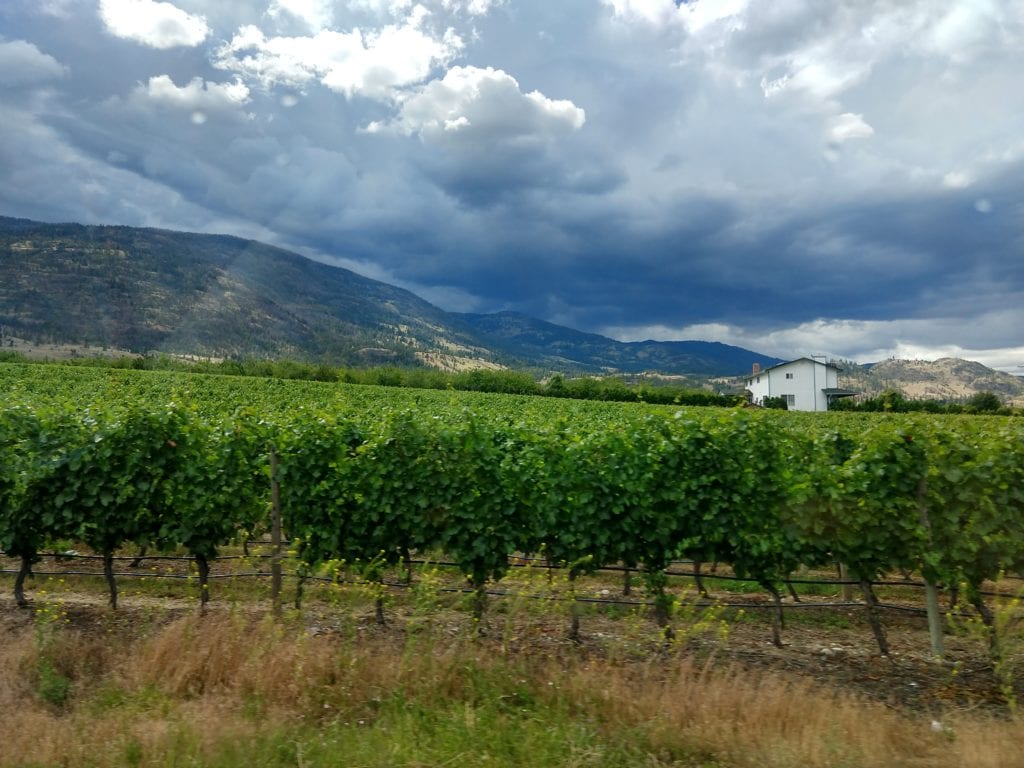 Distance: 145 miles
Time: 4 hours
Vanlife reality: Mosquitoes. Awful pit toilets.