After a cold and snowy night in Yellowstone, we headed north, hoping to get to Beartooth Basin Ski Area just after it opened. Beartooth Basin Ski Area, for those who don't know, is a summer only ski area. It's small and steep. It has two surface lifts, and all runs from the top are black diamond or more. It started out as a summer ski race training facility, but it looks like a heck of a good time.
Unfortunately, when we got to the north entrance of Yosemite, we found out the Beartooth Scenic Highway was closed. Also for those who don't know, the Beartooth Highway is an incredibly stunning stretch of highway, as we later found out. We did drive part way up it anyway, hoping it would open. It didn't.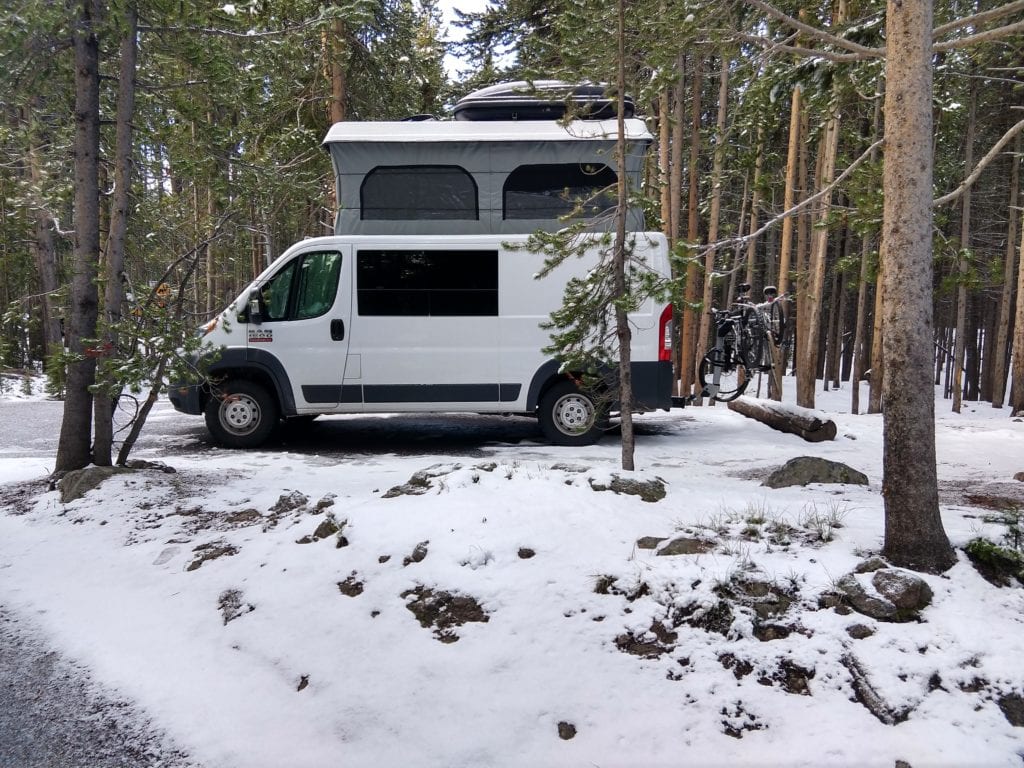 So, we drove back down, and took the long way round to Red Lodge, Montana, hoping to reach the ski area from the north. The long way is pretty scenic as well, going over the Sunlight Creek Bridge and over Dead Indian Pass. Unfortunately for us, it turned out, the ski area wasn't open. So we had lunch in Red Lodge and headed to Billings. One of the main reasons for traveling the country in a camper van, was to see if we could find a new place to live. After all, we sold our house in Denver, and were pretty much priced out of buying back in. We kind of burned our own bridge.
Red Lodge is beautiful, and I could have just stayed there, but sadly, their skatepark is not great, and Shelby and Alexander didn't like it quite as much as I did. Billings was a place we wanted to check out, but didn't really have high hopes for. It's relatively inexpensive, compared to the rest of the mountain west, but it gets hot. And we're not looking for hotter weather than we already experienced in Denver. However, we decided to give it a chance. It was better than I thought it would be. If felt bigger, perhaps too big. We liked some of the downtown, and spent some time working at a great coffee shop, called Moav Coffee.
We also stayed at our first ever KOA, which just so happened to be, the first ever KOA. It was pretty cool. I never thought I'd stay at one, but it was conveniently located in the southeast part of town, along the Yellowstone River. We were ready for showers, a pool, and a hot tub. Electricity was nice too, and we charged up our battery packs.
Distance: 254 miles
Time: 5 hours, or so of driving
Vanlifereality: Snow in June. Overnight temperatures in the teens. Closed highways. Nonstop logistics with no cell signal.