The next morning our friends headed back to Denver, and we decided to head north to escape the rain and snow. It didn't work. It snowed all day, and we ended up camping back at the Canyon Village campground in Yellowstone. One upside to the weather was campground cancellations, allowing us to get at site at the last minute. The Canyon Village campground has hot showers, which is nice when you're camping in snow in June.
To get there , we drove through Idaho and back into Yellowstone through the West Yellowstone entrance. We had wanted to check out Victor and Driggs, as we'd heard they were nice. They didn't make our top ten list.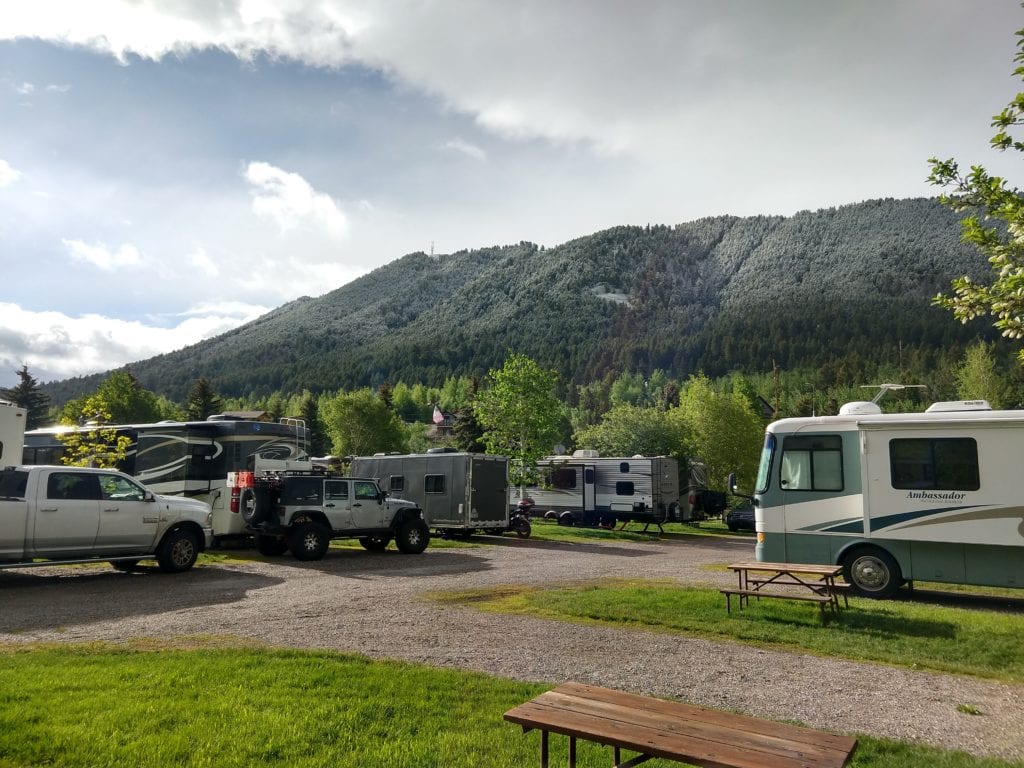 Distance: 167 miles
Time: 4 hours
Vanlifereality: More rain, hail, and snow in June. The weather does not always cooperate, or in our case, never cooperates. Also, we are learning that vanlife can be expensive. $90 for a night in the Virginian is a lot more than the daily costs for living in our house in Denver. Also, there's a lot of gas being used. We'll calculate that later.