We were ahead of schedule, for our arrival in Hood River, so we spent the morning soaking in the pool, drinking coffee and using the WiFi outside our room, and then headed to the skatepark again. Re-learning how to drop in really had Alexander excited about skateboarding.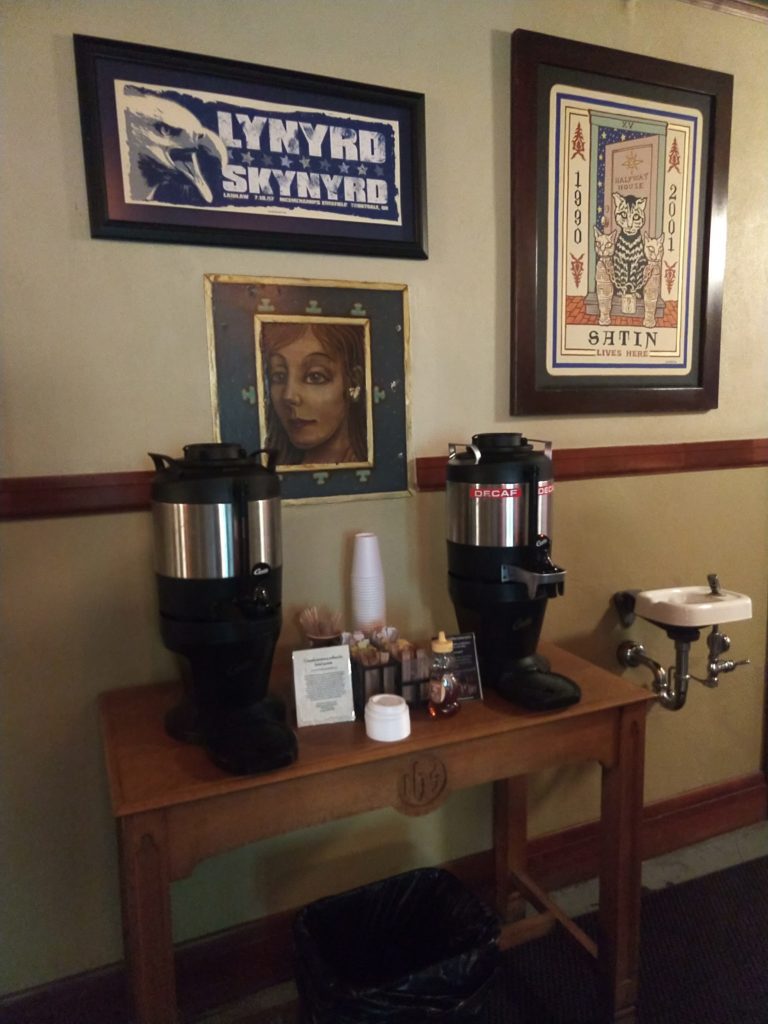 After a couple of hours of skating we headed up the Columbia River Gorge towards Hood River. We didn't really know where we'd stay, and it was the weekend of the Fourth, near Portland. We were a little stressed.
We stopped at a few sites along the way. First we stopped at Crown Point, and then stopped for a couple of waterfalls. Sadly, Multnomah Falls was a total cluster, and we decided to skip it. We'll have to go back on a less busy day. Having lived in Portland, almost 20 years ago, Shelby and I have been to Multnomah Falls, and most of the others, but showing your kid something so spectacular is fun. We pointed at it as we drove by. He said, "cool", in an attempt to sound enthusiastic.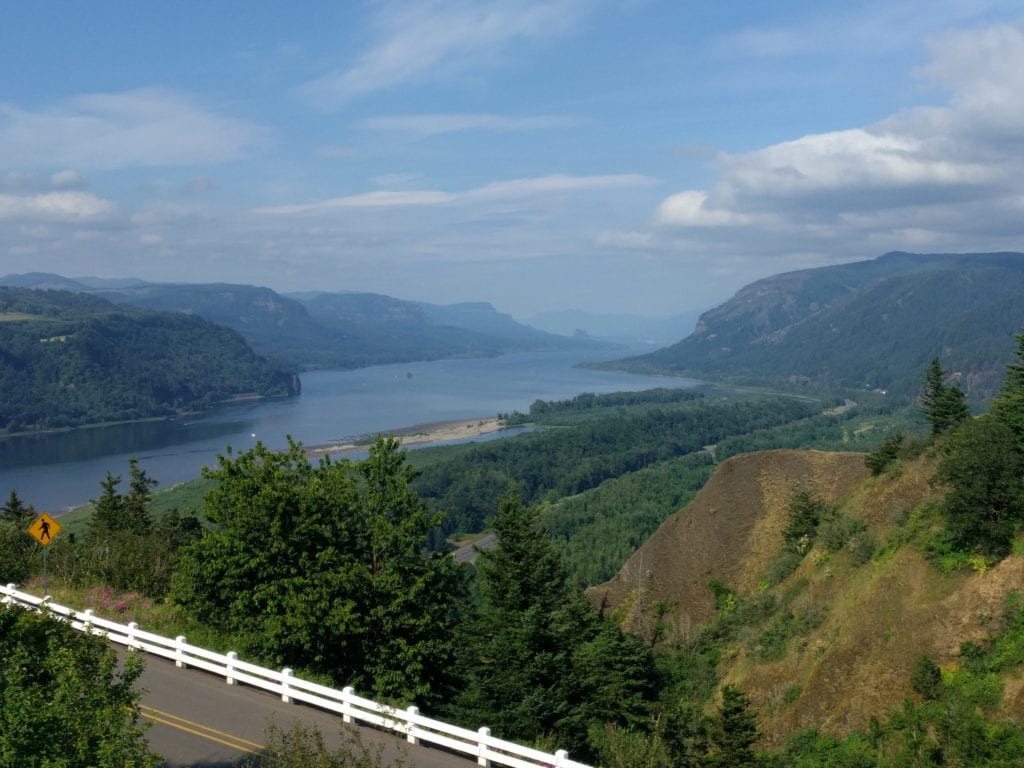 We stopped to see Bridalveil Falls and Wahkeena Falls, and then started looking for a place to camp. Things started our pretty rough. Every place we went to was full. We got almost to Hood River, and close to a half dozen campgrounds were full. Feeling a little stressed we headed north towards Mt. Hood. I also texted a friend to ask about Forest Service and BLM land, where you can often camp outside of designated campgrounds.
As we drove north, Shelby suggested we check a county park, named Toll Bridge, and shockingly, we found it was only about 2/3 full. We had a choice of campsites. It turned out that it's a really nice campground. It's pretty big, has showers, and wasn't too expensive. It also has a picnic area, quite a few horseshoe pits, and a big green space where Alexander and I went to through the baseball around for awhile.
The mosquitoes weren't bad, and we were able to hang out without being eaten alive, or rained on. It was quite a nice change.
Distance: 70 miles
Time: 1.5 hours
Vanlife reality: Logistics, stress about finding a campground