We spent yet another day in Helena. Helena is pretty cool. It's probably my top city at this point. We started with breakfast at our campsite at Cromwell Dixon, then Alexander built a log fort from all of the beetle kill pine logs. One of the great things about van life, is that you spend a lot of time outside. There's no television, battery life on devices is limited, as is WiFi and internet. We've spent hours a day reading, drawing, playing in the woods, rain, mud, and snow. Without the conveniences of a modern home, the creativity we hope our kids will exhibit comes out. We had to pull Alexander away from his fort. He would have spent the day working on it if we let him.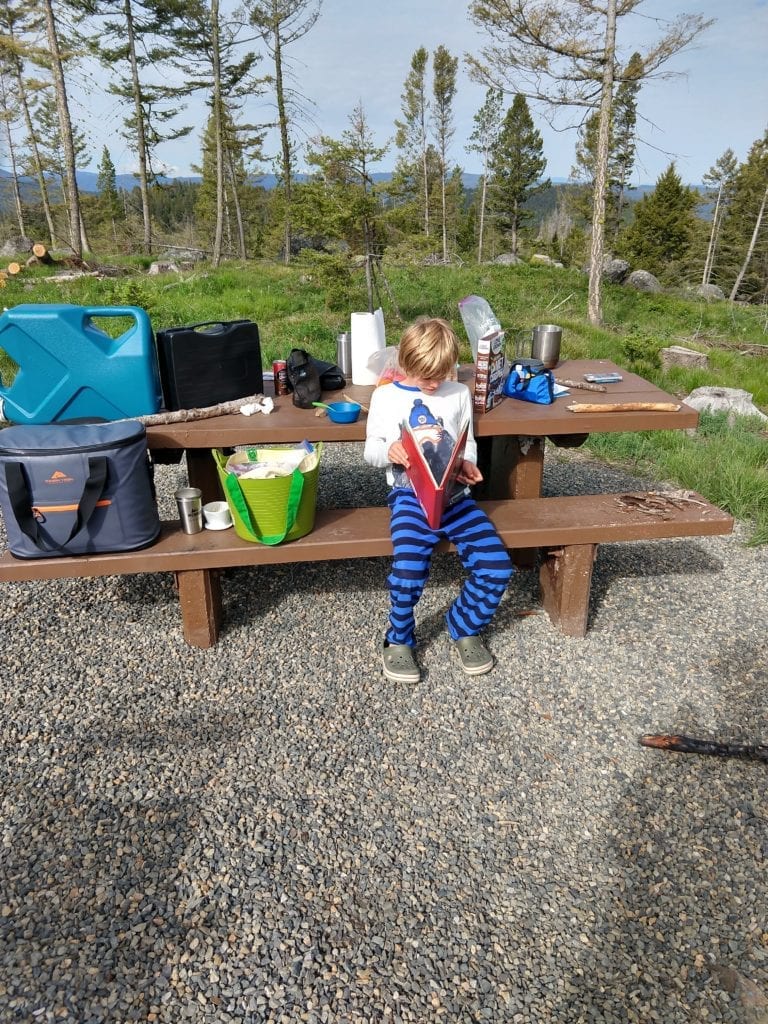 Once we got down the pass to Helena, we started out at Hub Coffee again. We had a conversation with a couple from Bozeman, Montana, who had come to Helena to mountain bike for the weekend. The conversation started when they saw us get out of the van, which is a pretty good conversation starter.
After our morning of coffee, snacks, and internet connectivity, we headed to the Helena skatepark and pump track. Again, Alexander would do this all day long if we didn't make him stop. When I had to change out the trailer hitch in Bozeman, he did spend the better part of the day at the pump track. I am quickly realizing, and had already believed, that Alexander (and probably most kids), need access to trails, parks, woods, dirt, and water. The city life was great in Denver, but what Alexander mostly wants to do is play in the dirt, ride bikes, skateboards, climb trees, and explore.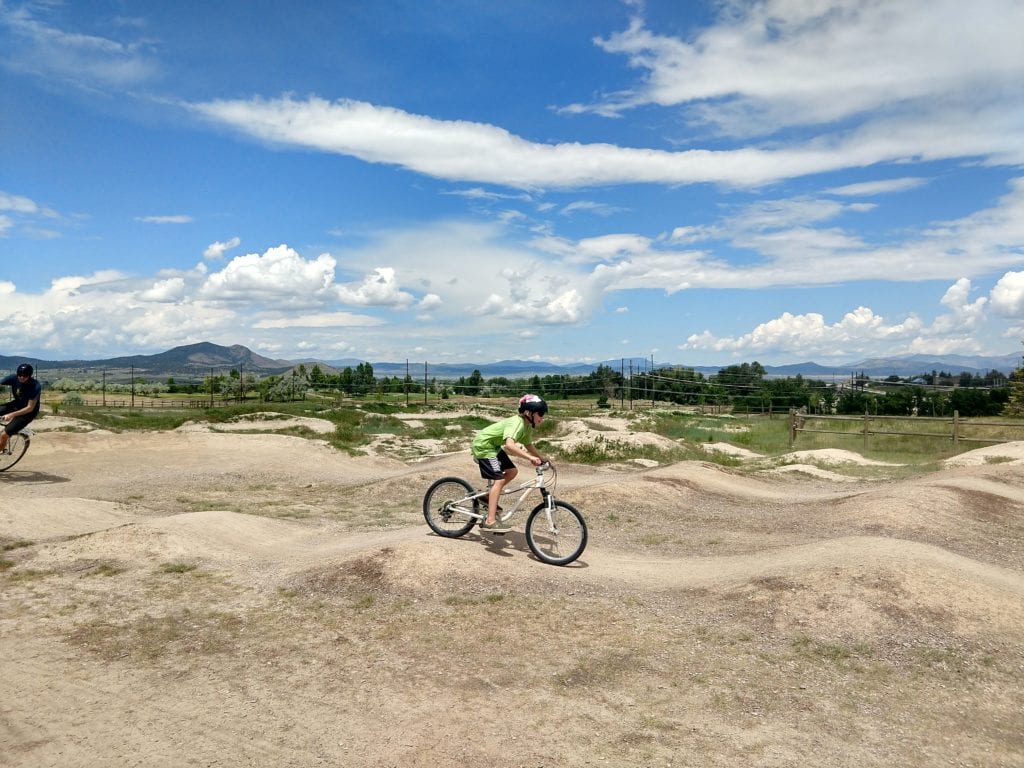 Distance: 40 miles
Time: All day
Vanlife reality: Making breakfast, getting everything ready for the day, and finding internet, generally takes up the first half of the day. It's nice when you don't have to head to another destination because you always get a late start.