We were back in Red Lodge and ready to head up to the Beartooth Scenic Highway for another attempt at skiing at Beartooth Basin Ski Area. The website and Instagram account only gave limited amounts of information. The last post on Instagram was from a week earlier stating they'd open on the 11th. With this being the 13th, we had high hopes.
Apparently due to weather and the issues of running a small ski area on a shoestring budget, they were still having trouble opening. When we arrived at the small parking lot, with a camper for a ticket office, the lifts weren't running, and they weren't sure they'd be able to open. They hoped it would be at noon, so we stuck around. Noon came and went, so we decided to get in some back country runs instead.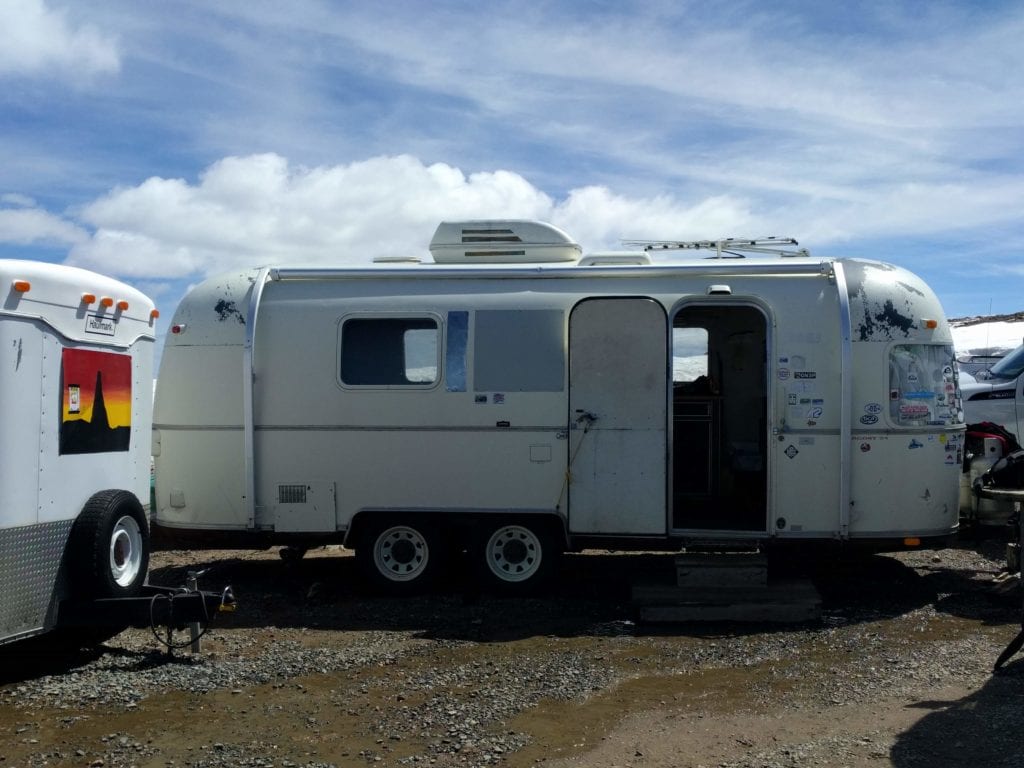 Some new friends we'd met at the Basin parking lot suggested Gardner Lake, just up the road. So, as a warm up run, Alexander and I skied from the parking lot down to the road where Shelby picked us up. And by warm up run, I mean, we were sweating by the time we got to the road. After stripping off jackets and sweaters, we hopped in the van and headed up the road. We drove past the parking lot to the summit of the pass. Alexander and I got out again and hiked up for another run. This one was mellow, but had a leftover jump from some other skiers.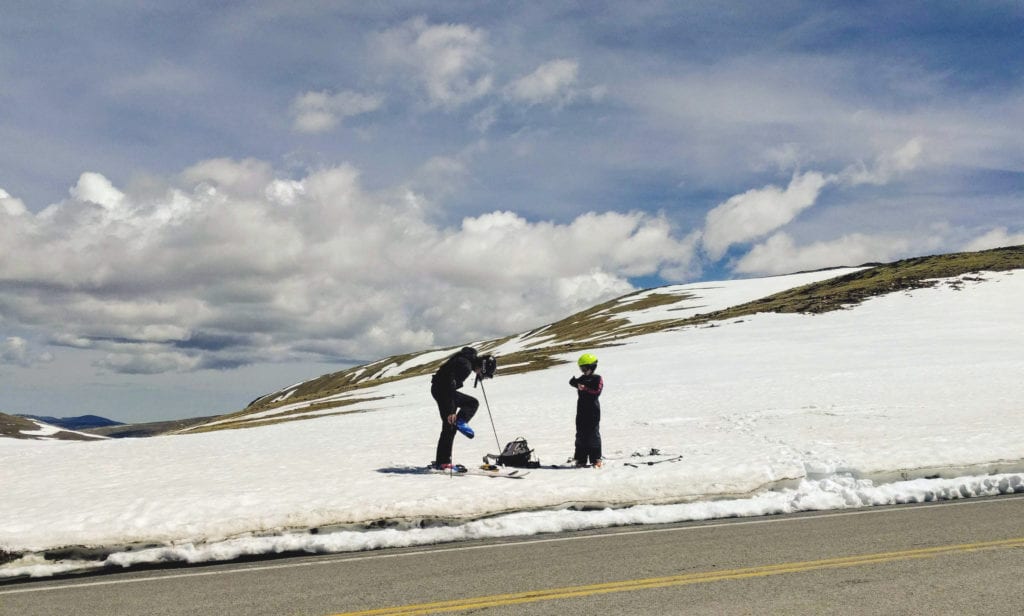 Alexander got back in the car, and I hiked up for another run, this time down towards Gardner Lake. Shelby and Alexander headed back down to the pullout to wait for me. I hiked up to the Gardner Headwall, and headed down a funnel shaped chute, which eventually joined up with the main headwall. Once I joined up with the main run, I also joined up with Linda from Red Lodge who was out on tele gear. She was obviously having a great time, whooping as she made her way down. On the hike back up to the parking area, we chatted between gasping for breath. She was a wealth of knowledge, and gave me her opinion on just about every Montana town.
When we got to the top, she suggested another run. Of course I couldn't say no. Alexander, not to be out done came running with skis and poles yelling, "wait for me!". Together we all hiked up for another run.
This time we did a slightly shorter run on the main head wall. Skiing with people other than me is always fun for Alexander, so this was probably his best run. Afterwards, we got some additional Montana tips from Linda, packed up, said goodbye to the skiers we'd met, and headed back down the highway.

The next city on our list, was Helena, Montana. On paper this city sounded really good, and Linda had spoken highly of it on our last hike up from Gardner Lake. With our late afternoon start we couldn't make it all the way, and stopped for the night at hotel in Bozeman. The hot showers and a pool were welcome amenities.
Distance: 220 miles
Time: All day
Vanlife Reality: Plans often don't work out. When you're on the road you just have to deal with it. After three days of hoping to ski at Beartooth Basin Ski Area, we just had to make do, and move on.